BY CHRIS MCNULTY
WHEN Naomh Columba roll into Monellan tomorrow evening for an All-County League Division 3 meeting with Red Hughs, the clock in John Lynch's mind will wind back to the days when these clubs jostled at the top of Donegal football's ladder.
Time was when they were kings.
A senior championship eluded Red Hughs, despite them making two final appearances (1986 and 1991), while Glen won the Dr Maguire in 1990 before losing a staggering SIX finals during the 1990s.
In 1990 and 1995, Naomh Columba won Division 1 League honours while Red Hughs' most lofty piece of silverware is the Democrat Cup they captured in 1994.
Lynch played on that team. It's 19 years ago now since those heady days. Nowadays, the aim for Red Hughs and Naomh Columba is one of building for a better future.
They've spent their fair share of time of late looking up the ladder, hankering back for a time when they were kings. That Glen and Red Hughs have slid down and are now joined by another former force in Aodh Ruadh, Ballyshannon in Division 3 is indicative of the changing of Donegal football's landscapr.
Lynch, now the manager of Red Hughs, understands how easy it can happen.
"Last week, after we played Lifford I said to one of the club people 'who are we playing next week?'" says Lynch. "I was told 'Glen' and I was just thinking 'Jesus Christ I wonder if Noel Hegarty's still playing!'
"Division Three is a minefield. Teams coming down out of Division 2 want to get out of it straight away and teams like that will always be a bit of a force – but that doesn't make it easier for them."
The road back is always a rocky one. Teams coming the other way, like Lynch and Red Hughs, have ambitions now too.
They held their own in 2012 having been taken up by Donal Reid in 2011 and now Lynch is aiming to take the club up the rungs again.
"It is the committee's vision to bring the team back to where it once was," he says.
"The club is very strong with very strong people on the committee – the likes of Andrew Doherty and Kathy Kelly are great workers. They deserve huge credit. They are doing their work and obviously they want the team in the same position of strength that they are in.
"Hopefully we can do it.
"We need to aim hight. We are going for two competitions – a League and a Championship. There is no point in 'aiming to survive' in a League and then trying to 'get a good run' in the Championship.
"It's very important to set high goals. The players are thinking the same way. The goals are to get out of Division 3 and to win either a League or Championship.
"It will be tough to achieve our goals – but with the right attitude we can at least make progress.
"I must say, the boys have been working very hard and I have to commend the effort they're putting in. We gave them short-term goals and they got there. They have rarely missed a session. Sean Carlin has been doing a lot of track work, giving them times and stuff. We have the training well structured, so hopefully it'll stand to us over the season."
Lynch was a noted athlete in his own hayday, but it was on the Gaelic football fields that he made his name.
Drafted into the Tyrone senior panel as a raw 18-year old, the St Eugene's Castlederg man quickly became a corner stone in Tyrone. He became Tyrone's first-ever All-Star in '86 when the Red Hands came within a whisker of winning an All-Ireland.
A tough-tackling defender, he won three Ulster titles with Tyrone. When he joined Red Hughs in the early 90s, the club was riding the crest of a wave. In a bruising SFC semi-final in 1992, Red Hughs were ahead 0-7 to 0-6 when the red mist descended. Lynch and John Cunningham were sent off and Killybegs came back to win the day.
He moved on again and spent some time managing his native Castlederg. Most recently he was with Coalisland – whom he still trains on a Monday night.
Red Hughs were always on his radar, though. "As a past player, I always kept an eye on them," he says.
"The club is doing a lot of good work, the likes of Martin Wilson with underage teams. There are a lot of young minors coming through. If people in a club are prepared to get down and do a bit of work they can produce players.
"In my time with the club, the bulk of the players would have been say Crossroads and Curragh people. Now, this teams is mostly all lads from the country – that is down to people going out and sourcing players. Lads from around a town or a village will always come to play but sometimes you have to go to look for the country man to come in."
With the likes of Calvin Bradley, Thomas McMenamin and Gary Kelly among a promising batch of players coming through at Páirc Aodh Rua, things are once again looking promising.
Last Saturday, the plan looked to have hatched to perfection as they led Naomh Padraig, Lifford in the Finn Valley derby only to allow the border club come back to earn a draw – mistakes, you feel, that will have had the former Tyrone star chomping at the bit for training this week.
He says: "We had a very good first half, but we just seemed to lose our way then. We were seven points up at half time and were in total control of the game. That was the pleasing thing for us. We'll take away those positives, that we were able to control it and take our scores.
"Naturally, the second half is something that we'll have to look at.
"When I came in, I wasn't too familiar with the strengths or weaknesses. I was sort of into the unknown, but we had great preparation done with a couple of challenge games.
"We have been doing loads of running and we also have a lot of strength and conditioning work done. We have covered all the bases in terms of their fitness.
"Last week, you could see it in the first half. We were really ready for the game and we blew Lifford off the park. The way it turned our, people around the club would say 'they fell into their old ways' in the second half. I can see now what they mean, so we'll take that second half performance away and try to improve on it."
Posted: 1:00 pm April 6, 2013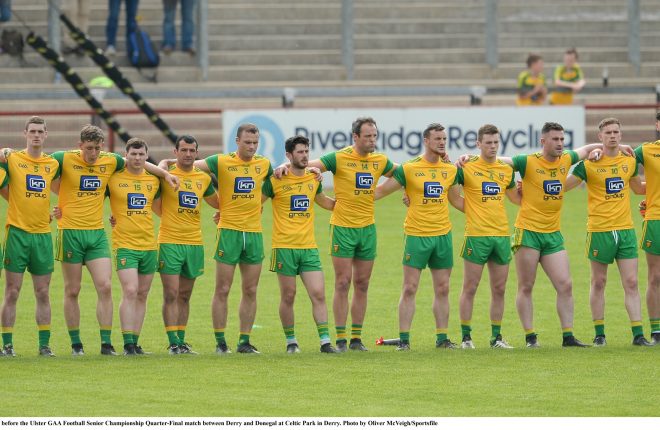 Everywhere I go this week, there is only one thing people want to talk about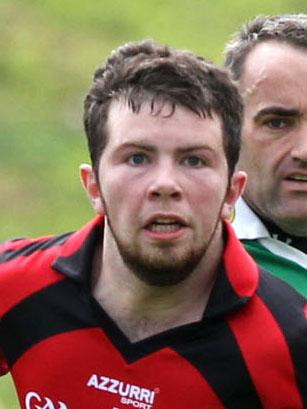 Calvin Bradley gives us an insight into the Red Hughs dressing room.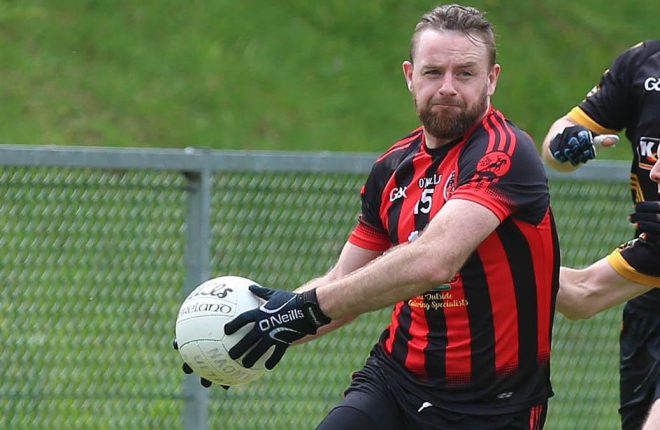 Red Hughs play Killybegs on Saturday