SENATOR Jimmy Harte is leading the charge in Leinster House to set up the first ever Oireachtas branch of the FAI's supporters club.
Already 25 TDs and Senators have expressed interest in joining the inaugural club and last Wednesday met with a representative from the FAI.
Speaking to the Donegal News, Senator Harte said he hoped to do something more formal after the Easter break to formalise the new League of Ireland supporters' club.
"It would be to show our support for the team and help promote League of Ireland soccer throughout the country rather than running after UK teams like Man United and Liverpool.
"I would hope to get John Delaney to do the official launch of the branch later on," he explained.
Gerry Riordan, FAI development manager, attended the meeting. 
Mr Riordan said the move was very timely as the FAI is hosting a get together of "official" supporters clubs from all over the world next week.
The conference, held in association with The Gathering, will examine the possibility of developing a world-wide supporters club. 
Delegates from all over Ireland will be joined by fans from the UK, Europe and Canada.
Part of life
When asked if organising a football supporters club for the Oireachtas was what Senator Harte was elected to do, he defended the move saying "football is part of life".
"We would not be holding meetings about the club until eight or nine o'clock at night. Everybody has to have something to do for relaxation and why not support team Ireland," he added.
Posted: 9:00 am April 1, 2013
"Shockingly, the figures which we've obtained show that a total of €462,893.57 was spent by the hospital on rents...
THE LABOUR Party's West Donegal spokesperson, Mr Seamus Rodgers has welcome the results a new opinion poll which suggests...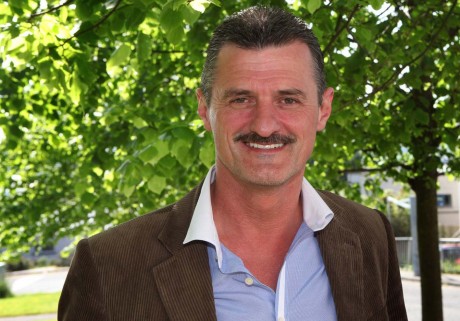 FIRST-time Local Election candidate Christy Galligan has hit out at a group of 'faceless' people in Letterkenny area who...