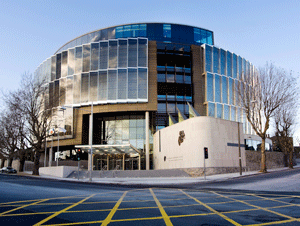 A FALCARRAGH farmer who was 15 when he began abusing young girls and boys in his local area has been jailed for 12 years by the Central Criminal Court today.
Peter Corcoran (41) of Dunmore, Falcarragh, abused seven victims, aged as young as seven, over the course of 16 years. By the end of this period he had progressed to raping one of the male victims.
Another victim described how Corcoran's abuse of him over six years lead him into drug abuse and eventually to serving a prison sentence for drug dealing.
Corcoran pleaded guilty at the Central Criminal Court to 15 counts of indecent assault, sexual assault and rape between 1984 and 2000 at locations in Donegal and Dublin.
Mr Justice Paul Carney noted that Corcoran was charged with 183 counts in relation to the abuse of five male and two female victims.
Mr Justice Carney said that the appropriate sentence was 15 years which he imposed on the rape counts.
He noted Corcoran's guilty pleas, remorse, the absence of relevant previous convictions and the fact that he was a child in the eyes of the law when many of the offences were carried out.
He suspended the last three years on the condition that Corcoran keep away from the victims for the rest of his life.
Posted: 2:44 pm April 22, 2013