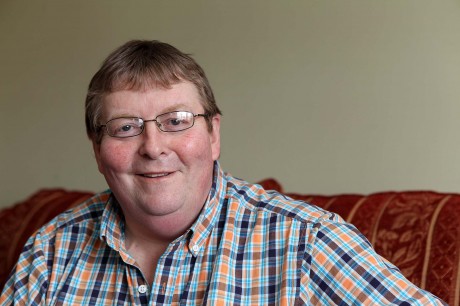 BY C.J.MCGINLEY
FOR the second time in less than a week Letterkenny is mourning the death of a well known political representative.
Town Councillor Tadhg Culbert, passed away shortly before lunchtime at the Donegal Hospice
The Tipperary native was well known throughout the area through his work as a clerk at Letterkenny Post Office. He came to the town as a trainee in the 70s and remained since.
He was first elected to Letterkenny Town Council in 1985 and served as chairman on two occasions.
He lost his seat in 1999, but was re-elected a decade later in 2009, and the following year, he took the title of Mayor for the first time, during which time he was closely involved in organising the Letterkenny 400 celebrations.
He was a keen sportsman and had great passion for his beloved Tipperary hurling team. He was also former Vice-Chairman of Letterkenny Rovers and was involved in St Eunan's GAA club.
Cllr Culbert was a former member of Independent Fianna Fáil but later joined Fianna Fáil. His remains will leave the Donegal Hospice at 6pm this evening (Wednesday) for wake at his wife's Hilda's home at The Croft. His funeral will take place on Saturday.
He is also survived by his son, Andrew and daughter Lisa, as well as a wide circle of family and friends to whom deepest sympathy is extended.
Posted: 1:21 pm April 17, 2013