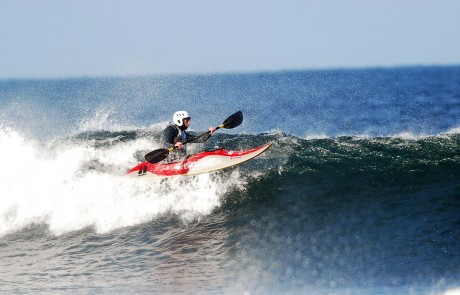 By Harry Walsh 
THE freezing unseasonal weather has affected most water sports over the last few weeks – but it's nothing out of the ordinary for two young Donegal surf-kayakers.
Kieran McDyre (20), from Maas, Glenties and Conor O'Donnell (18), Annagry enjoy nothing better than coming face to face with six-foot waves off the Donegal coast with nothing to protect them but a paddle and a kayak. 
Kieran and Conor have been selected to compete for Ireland at the World Surf Kayaking Championships on Australia's Sunshine Coast in July. 
As a result, they are spending most of their spare time honing their skills on the bitterly cold Atlantic waters at Dooey and Magheraroarty in the quest for glory.
The pair will compete for Ireland in the competition which sees teams from across the world pit their skills against each other in both the long boat and short boat classes. 
The two young athletes will travel to Queensland with high hopes of bringing home medals, but their greatest challenge to date has been trying to sort out the logistics and finances needed in getting both themselves and their equipment to the other side of the world.
Last weekend, they hosted a 'Come And Try Kayaking Event' at Gartan Lough as part of their ongoing fund-raising efforts.
"We've the flights covered at this stage but we've still some way to go to sort out the accommodation." Conor O'Donnell explained.
A Leaving Cert student at Rosses Community School, Conor hopes to study science at college in Dublin next year. "The studies will keep my mind off Australia for the next few weeks but then again," he smiled.
He has been paddling since he was 10 years old but only got seriously into surf-kayaking five years ago when he started entering the Northern Ireland Surf Kayak league competitions with his father James.
"Surfing kayaking is the only sport I've ever really excelled at. I learned of my talent quickly and always dreamt of going to a world championship and I want to make my dream come true. 
"The thought of going to Australia is tantalising but surfing my kayak there is even more so. The warm water will be a welcome change from the icy Atlantic," he said. 
Kieran McDyre has also been paddling since he was 10 years old, first heading out with his father Denis and brother James to the local Gweebarra Canoe Club, where he's still involved. 
"In the last number of years I've become involved in surf kayaking and I always get a great buzz from being out in the mad surf of Dooey, our local brilliant surf beach," he said.
Irish League Junior Irish Champion in 2010, Kieran won the Men's Irish title that same year. Within twelve months he was fifth in the Junior British Short Boat rankings while, last year, he was a semi finalist in the Men's HP European Championship, Mandaka, Spain 2012.
Conor won silver in last year's Junior European Championship, Mandaka while he was part of the Northern Ireland team who finished second in the 2011 Magheroarty Northern Ireland juniors.
Now they have their sights set on competing for Ireland at the World Championships in Australia.
"When I'm surf-kayaking the waves, I feel free. I don't think of anything on land. I am at peace.
There's always a smile when you catch that perfect wave – the adrenaline building up as you turn to catch it, and when you catch it, it lifts you up. When you pull off your first aerial move and land it, it feels epic," Kieran said.
There were lots of bad days too where Kieran, a talented underage GAA player with the local Naomh Conaill club, was beaten down by the wave and spent more time under the water than above the wave. "You forget all about that when you get that one wave," he said.
Surf Kayaking can be an expensive sport and there is a lot of travelling involved, but both Conor and Kieran want to give it their best shot. 
"That's my goal. I want to get there first and then see what I can do. It would be nice to medal," Conor said. "I'll settle for first," Kieran smiled.
There follows much talk among the lads of fast, tight carving turns, down the line speed, cut backs and lip turns not to mention sitting underneath the lip and waiting for the right moment to go aerial.
The next world champion will have to pull out all the stops, including some of the aforementioned big dynamic aeriels, to win in the Sunshine Coast. Here's hoping that he speaks with a Donegal accent. 
Conor and Kieran are still looking for sponsorship to help with their World Championship bid. For more information contact James on
(086) 151-0979 or email
rapidkayaking@gmail.com
Posted: 3:23 pm April 11, 2013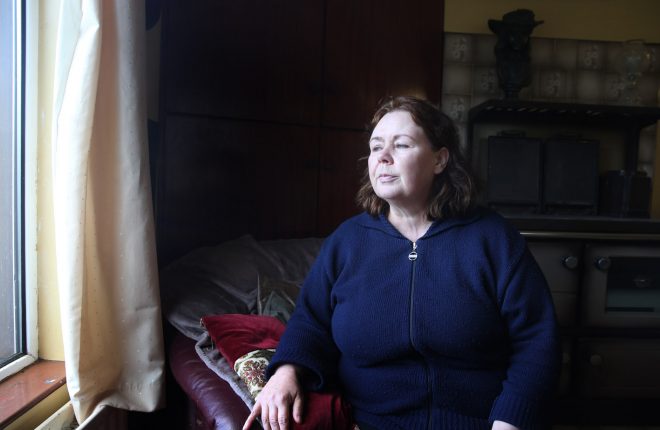 "I think to myself, 'why didn't he write?' I don't know the reason why he didn't keep in touch."...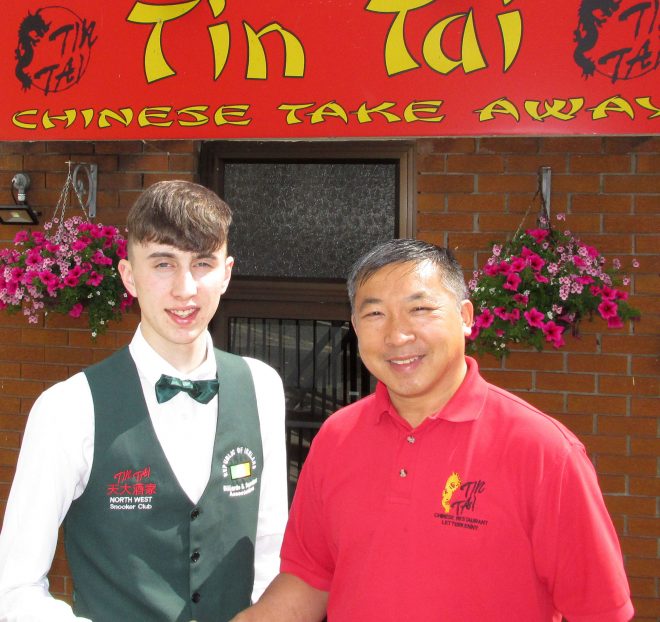 Letterkenny's Sean Devenney and Ronan Whyte, Ardara, are both members of the North West Snooker Club in Letterkenny.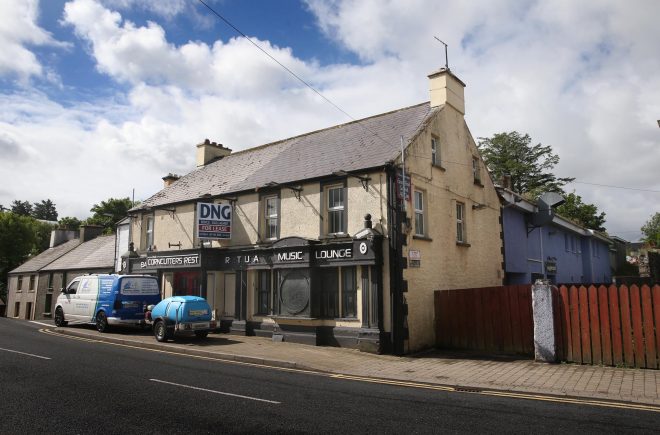 The pair have taken out a full-page ad in today's edition of the paper urging people searching for high...