By Chris McNulty
Ringside at The Finn Valley Centre
MICHAEL Gallagher and Austeja Auciute share 13 Irish titles between them – and their class shone through on Saturday night when both claimed impressive wins at the Finn Valley ABC's tournament at The Finn Valley Centre.
Gallagher impressively held sway over Raphoe's power-packed Tony Stokes in a rip-roaring contest that brought an entertaining night to a close.
Gallagher's was a performance of real ring craft that saw him take a unanimous decision from the judges, after the supremely-talented Auciute accounted for the Sligo native Saibh Greene, the Finn Valley ace claiming a majority decision from their bout.
It's just two weeks ago since Gallagher collected an eighth Irish title when he stopped the reigning champion, James Hughes, with his first and last punch of the contest in the Youth 2 80kgs final in Dublin.
The 16-year old Kinletter kid went toe-to-tow with Stokes for the six minutes.
It was a contest that had the packed audience falling silent, the only audibles the creek of the canvas and the gasps from the crowd as the punchers tested the durability of the ropes.
19 seconds into the bout, Gallagher landed a clever right-handed that momentarily stunned the Raphoe man. Gallagher's uneering balance saw him magnificently avoid Stokes's jabs.
Gallagher's experience really told here, his use of the ring at times setting him apart. Stokes, to give him his due, made an entertaining contest of it – and it was one that brought a fitting curtain down on a great night of boxing.
Next to Jason Quigley, who is still in Kazahkstan at a training camp with an Irish senior team, Gallagher is the Finn Valley's golden boy with.
Once a bronze medalist at the European Schoolboy Championships, his stock is continually rising as outlined by his win in Dublin a fortnight ago.
Both boxers received a stern talking to from the referee, Carrigart's James McCarron, in the early seconds of round three.
Boxing returned, though, and it was Gallagher who closed the contest in style. He had briefly been caught by Stokes' right paw, but with strength, power and, most impressively perhaps, his agility, shining through, Gallagher forced Stokes onto the backfoot.
The Raphoe man took a count just before the bell and it was Gallagher who came out on top unanimously, the verdict bringing the house down.
In 2012, Auciute won her fourth and fifth Irish titles. A bronze medal winner at the Women's World Youth and Junior Championships in 2011, her's is a name worth keeping an eye on.
Against the 2012 Intermediate champion Siabh Greene from Ballincarrow, Auciute was up against a talented puncher and it was a real test for the Ballybofey girl.
Auciute has a natural swagger in the ring, coupled with that steely fighter's gaze that marks her as a class apart. Her's is a natural talent, too.
Movement and balance, she has in abundance and against Greene her shots were picked almost to perfection.
Greene's own reputation is a fairly lofty one. At the begining of the second round, a snapping right hand caught Auciute flush on the nose. The count was taken and survived and from there Auciute took charge.
It was a shot that was the making of her own game. Green, an in-your-face type who just doesn't go away, had no answer once Auciute sprang from the stool for the third stanza.
It was tight and cagey at times, but Auciute was deserving of the decision.
Earlier, Leon Gallagher, winner of a national title the previous weekend in Dublin in the Boy 3 63 kgs class, scored a majority win over the birthday boy, Convoy's Keenan Gibson, who himself reached a final in the capital.
It was a night of success for the Finn Valley ABC, with most of the victors emerging from the red corner.
Letterkenny's John Ward did score a win over Conor McGurk, while the Ballindrait native Dennis Lafferty, in the green and white of Raphoe, came out on top against Darren 'The Pocket Rocket' Kelly.
The Mayor of Donegal, Cllr Frank McBrearty Jnr, was in attendance to present the prizes, while Peter O'Donnell was MC on the night and James McCarron refereed the contests.
RESULTS – FINN VALLEY ABC TOURNAMENT
No decision, exhibition contests
Oisin McDonagh (Finn Valley) v Patrick Lusiak (Letterkenny)
Cian McDaid (Finn Valley) v Seamie Brown (Letterkenny)
Rory Wilson (Finn Valley) v Patrick McShane (Letterkenny)
Boy 1 33kgs Eoin McGarrell (Finn Valley) beat Jamie Pearson (St John Bosco)
Boy 2 48kgs Conor McGurk (Finn Valley) lost to John Ward (Letterkenny)
Boy 3 63kgs Leon Gallagher (Finn Valley) beat Keenan Gibson (Convoy)
Youth 1 57kgs Michael Ward (Finn Valley) beat Mark Harkin (Lisnafinn)
Youth 2 63kgs Austeja Auciute (Finn Valley) beat Saibh Greene (Ballincarrow)
Youth 2 57kgs James O'Brien (Finn Valley) beat Ronan McGrinder (Lisnafinn)
Intermediate 67kgs Gerard O"Brien (Finn Valley) beat John Cloud (St John Bosco)
Intermediate 70kgs Andrew Gallagher (Finn Valley) beat Noel Gallagher (Two Castles)
Intermediate 57kgs Darren Kelly (Finn Valley) lost to Dennis Lafferty (Raphoe)
Youth 80kgs Francis Mongan (Finn Valley) beat Brian Ward (Letterkenny)
Senior 60kgs Orin McDermott (Finn Valley) beat Lee Boyd (Convoy)
Youth 80kgs Michael Gallagher (Finn Valley) beat Tony Stokes (Raphoe)
Posted: 9:00 pm April 15, 2013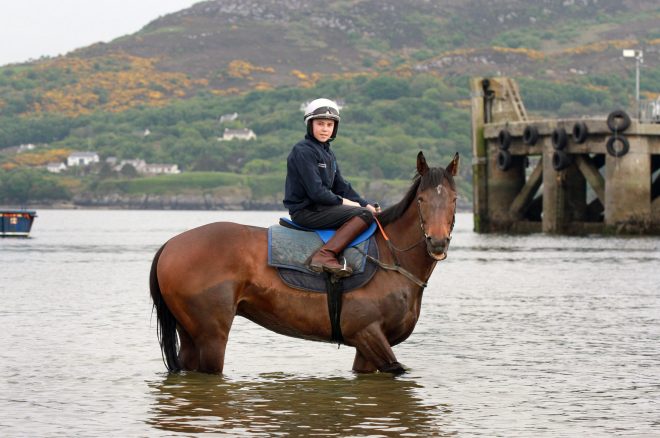 The 15-year-old Errigal College third year student landed five winners on what was the opening day of the North...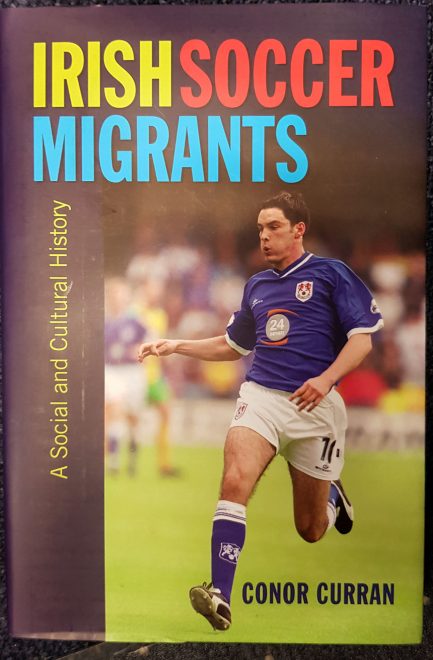 The book looks at the experiences and achievement levels of Irish-born football migrants to Britain and further afield.
Athletes Castlederg's Sommer Lecky and hammer thrower Dempsey McGuigan - Finn Valley AC - and Raphoe's Rachael Darragh, badminton,...