BY SEÁN P. FEENY
THIS summer a young Gaoth Dobhair woman will be taking on the big challenge of cycling from Dublin to Paris to raise funds and awareness for a cause very dear to her heart.
Jordanna Boyle (26) from Cois Cladaigh is taking on the cycle in aid of Console The National Suicide Charity and also to celebrate the memory of her uncle Tadhg Boyle who sadly took his own life at the age of 52 in February 2012.
Following the tragic death of her uncle, the daughter of Jimmy and Mary Boyle, looked into different organisations that supporting people in suicidal crisis, but also those bereaved by suicide.
That's when she came across Console The National Suicide Charity who do exactly that through professional Counselling, support and 24-hour help line services.
Console was established in 2002 by Paul Kelly after he had experienced the grief of losing a loved one by suicide. Through his loss, Paul recognised a need for a dedicated suicide prevention, intervention and postvention service here in Ireland.
When Jordanna contacted Console, she found out that the organisation had several centres around the country, including Dublin, Cork, Galway, Limerick, Athlone, Wexford, Mayo and Kildare, but to-date had no centre located in Donegal.
"They told me that they were actually looking to set up a centre in Donegal this autumn and that's when I decided I would try and do something to assist them.
"I recent years there have been so many suicides in our parish of Gaoth Dobhair, the neighbouring parishes and throughout the county and the services Console provide would be so valuable to the people of Donegal," said Jordanna.
On June 16 Jordanna will be leaving Dublin by bicycle with a group of at least twenty, who are raising funds for various causes, and will hope to land in Paris by June 21.
But before that Jordanna is holding a series of fund-raising events in her parish and the people of Gaoth Dobhair are, as always, showing a lot of support.
The events kick off this Saturday, March 23, with a wax, shave and dye event at the Seaview Lounge in Bunbeg, which kicks off at 10pm (sharp).
Jordanna said: "I am very grateful to the people participating. My brother Jamie is getting a leg wax; Dan Gallagher, who has also experienced loss to suicide in his family, is getting a chest wax; Eamon Cowan is getting his head shaved and Michael McKelvey is getting his hair dyed."
On April 4, the proprietors of the Seaview hotel have kindly agreed to hold a teenage disco from 9 to 11.30pm in their disco. A few weeks later, on Saturday, April 27, a 5k Fun Run & Walk will be held at Ionad Naomh Padraig, Dobhar (Registration 10.30am to 11, race start 11.30am).
Jordanna said: "There will also be a bouncy castle and face painting for the kids and a bring and buy cake sale at the centre on the day."
Coffee morning
The final event, organised to-date, is a coffee morning at Falcarragh Nursing home from 9am onwards on May 16, which will also include bring and buy cake sale.
Jordanna said: "The charity has been very helpful and provided us with T-shirts, buckets and leaflets on their services that we can hand out at all the events."
Besides organising all the events Jordanna has been busy training over the past month on her new bicycle and she is very grateful to Roe Valley Cycles in Limavady for giving her a great deal.
"I've really enjoyed the training and only wish I had started cycling a lot sooner, it's a lot of fun and I'm cycling four to five days a week and doing strengthening exercises twice a week."
Jordanna said she is very grateful to all the local business that have provided her with financial support and prizes for raffles so far and she hopes to see many people at the events.
If you would like to support Jordanna Boyle in her fund-raising campaign for Console you can contact her on e-mail jordannaboyle@yahoo.ie or Mobile 086320009.
Posted: 8:30 am March 22, 2013
Rónán Ó Coirbín, Gaoth Dobhair, Peter Doogan, Gortahork and Patrick Gallagher, Annagry will take part in the Bocce competition...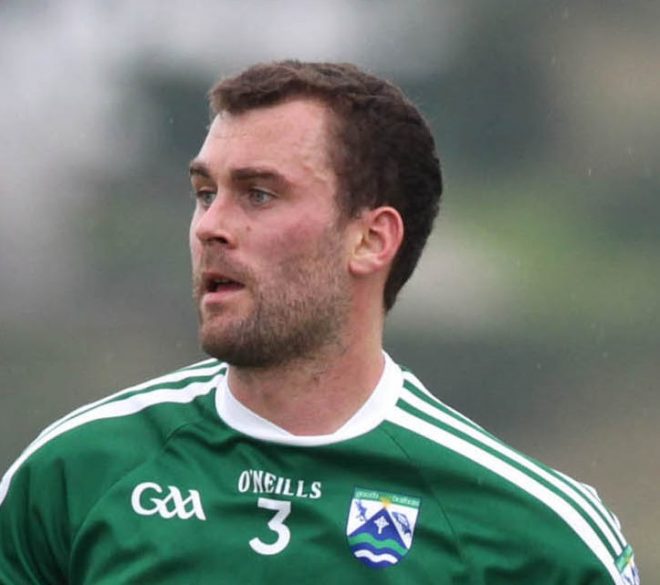 Donegal Together For Yes will launch its campaign at 6pm this evening, Friday, in Jackson's Hotel, Ballybofey.