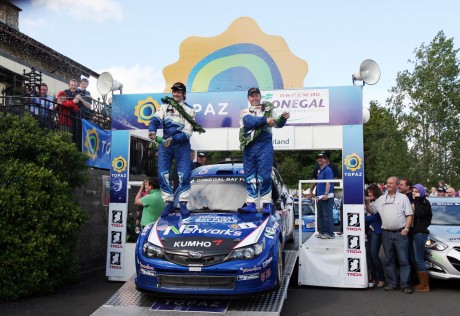 THE Donegal Rally is seeking a major sponsor after Topaz announced it would not be renewing its sponsorship this year.
Topaz has sponsored the event for the past six years. The Chairman of the Donegal Motor Club, Mr Damian Crawford, said they were now 'in contact with interested parties for the future' to secure a major sponsor for the rally which takes place from June 21 to 23.
"Our experience with Topaz has been fantastic. Their involvement has led the Rally to a professional standard, and developed its standing internationally. It now stands as the pre-eminent event in the Irish Motorsport calendar, the only three-day International Rally in Ireland, and one of only two in the British Isles."
"We're happy that the Donegal International Rally has played its part in establishing the Topaz brand, and that Topaz chose the Rally as part of that process. We've learned a lot, in particular the commercial opportunities the Rally provides, and their flexibility on the branding of this year's Rally is greatly appreciated."
"We are now in contact with interested parties for the future, and everyone in Donegal Motor Club, and all who enjoy the Donegal Rally, will want to join me in thanking Topaz for their sponsorship and enthusiasm. They've been a joy to work with," Mr Crawford said.
Mr Paul Candon, Marketing and Corporate Services Director at Topaz, said the company's sponsorship of the event had been of tremendous benefit to the Topaz brand and indeed the Rally.
"We have enjoyed a very fruitful relationship with the Rally and the Donegal Motor Club over the last six years. As an Irish owned and managed Company we were delighted to support an event which enjoys huge support from the people of Donegal and the rallying community all over Ireland.
"The dponsorship of the Donegal International Rally played a huge part in assisting us with establishing our brand in the North West and Northern Ireland. I would like to thank the DMC, the drivers and their support teams, the thousands of volunteers who help out with the Rally every year and the people of Donegal for their tremendous support for the Rally and Topaz over the years. As well as seeing some fantastic rallying, we also made many friends and visited some beautiful parts of the country," Mr Candon said.
He also pointed out that in order to facilitate the Donegal Motor Club in its search for a replacement sponsor it would not be insisting on branding of the event this year.
Posted: 3:34 pm March 28, 2013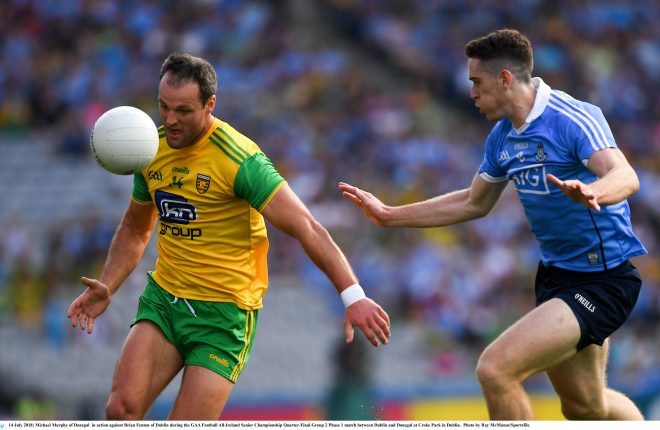 Dublin too strong in Croker.