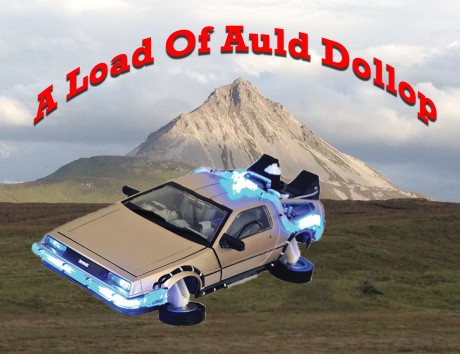 A DONEGAL based satirical website this week celebrated its first anniversary with a revamp and official launch of its new online home.
Donegal Dollop features original satirical news and humorous content covering a broad range of topics including news, sport, current affairs and 'What Daniel O'Donnell Did Next'.
The website's tag line 'Pure Conjecture as it Happens Across Donegal' is already a hit in Ireland, counting Daniel O'Donnell as one of their biggest fans, so they claim.
The Donegal Dollop brand gained a substantial following when it was created as a WordPress blog one year ago, with a regular audience, a very interactive Facebook page and a highly active twitter presence, @Donegaldollop.
Since Donegal Dollop burst onto the social network scene it garnered a following of nearly 3,000 on Facebook and over 2,000 on Twitter.
The blog was also a finalist in two categories of last year's Blog Awards Ireland competition, including Best Group Blog.
The team is now expanding its online reach with the introduction of a new self-hosted website, www.donegaldollop.com, celebrating the one-year anniversary and hoping to keep Ireland's satirical juices flowing with the ongoing publishing of funny and evocative articles on a broad range of topics.
"Aye, it's our aim to keep the country's wastards in check," said Areliable Source, one of their seven crackpot journalists, who went on to say that 'some stories are just so good, you actually can make them up'.
The Donegal Dollop team is made up of Areliable Source, Fintan O'Toolbox, John Watery-Eyes, Klark Parker, Jackson Pillock, Jack Hammer and Charlie Pterosaur. Visit them at www.donegaldollop.com today and you're guaranteed a smile.
Posted: 3:28 pm March 13, 2013