BY CHRIS MCNULTY AT THE FRIENDS ARENA, STOCKHOLM
IF EVER there was a pointer to the growing maturity of this Republic of Ireland team, it was surely provided by Seamus Coleman on Friday night.
At one point during the second half of Ireland's 0-0 draw with Sweden – a result which has, for the time being at least, left the envelope for Giovanni Trapattoni's P45 on a desk in Abbotstown – Coleman went on one of his now customary darts down the right flank.
Having got into an advanced position down the channel, Coleman shaped to cross, but elected, then, to pull the ball back to Jon Walters.
Trapattoni berated the Killybegs man for not clipping the ball into the Swedish penalty area, but Coleman's response was telling; the 24-year old delivering a stinging riposte to his manager, simply but animatedly detailing the lack of bodies in the box for his decision to play it simply.
"The manager likes me to get forward and that is a big part of my game," said Coleman.
"But sometimes you have got to think a point is a good result and there were times when stayed back and let the lads do it.
"It was about being solid more than anything but if anyone was going to win it, it looked like we could have."
This was a night that was supposed to have been, as Marco Tardelli stressed in the post-match press conference, Trapattoni's Waterloo; the night where his Irish house of cards tumbled and the qualifying campaign's hopes were effectively ended.
Instead, what transpired was a night of renewed vigour under the closed roof of the Friends Arena, a night of renewed hope for what had seemed a bedraggled campaign and, most impressively, perhaps, the continuation of a quite remarkable record that could be pinned to the lapel of Trap's jacket.
The 74-year old Italian remains unbeaten in qualifying matches away from home. Friday's stalemate with Sweden – who just a few months ago beat England 4-2 here – extends that record to 13 games now.
Included within that particular portfolio are notable successes on the road: from a nervy 2-1 over Georgia in Mainz in his first competitive outing away, to a late, late equaliser that eked a 1-1 draw with Italy in Bari, to the draws in Moscow, Sofia and Zillina that helped secure a place at Euro 2012. Lest we forget that night when Robbie Keane's early goal in Paris forced the most infamous period of extra time in Irish football history.
Of the team that lost 2-0 to Italy in a game that drew an end to an inglorious Championship in Poznan, only two began Friday's game. John O'Shea and Robbie Keane remain central pieces in the jigsaw, but the changes were notable.
Coleman was left off the plane for Poland, but excelled on Friday in what he said was his 'proper position' at right-back, while Marc Wilson at left-back, Ciaran Clark at centre-back and James McCarthy in the middle of the park also showed their worth at this level.
Shay Given's retirement after Poland left a considerable void in goal, but David Forde, at 33, made his competitive debut in Stockholm and the former Derry City goalkeeper was Ireland's hero.
He beat out a stinging Tobias Hysen volley, turned an arm away to save Kim Kallstrom's free-kick and then, in stoppage time, he showed two strong hands to keep the sheet clean at Rasmus Elm's expense.
"He was brilliant," Coleman said of Forde.
"He came for corners and caught everything.
"It was a massive save at the end. It would have been a kick in the teeth if that had gone in but I thought he had a great night.
"I thought we kept them quiet and played when we had the chance.
"We handled them well and maybe they weren't expecting us to play like we did.
"We have got some good ball-players and that showed – especially James McCarthy. He kept looking for the ball a lot and kept us ticking over."
Donegal was again well represented among the travelling 2,000-or-so Irish fans. This writer and Alan Foley of the Democrat were joined by others from this corner including Michael Harte, Annraoi Cheevers and Derek Ruxton from Letterkenny, while the well-known Inishowen League official Dermot O'Brien from Culdaff was also among those flying the Donegal flag.
Ireland's sudden revitalisation came after the usual pre-game chaos brought on by yet more communication issues from the manager. The 74-year old dropped Kevin Doyle by text that sparked a strange furore given that he has operated in this manner since his appointment, but his team selection was particularly peculiar.
He had named Robbie Brady on the right flank, with Glenn Whelan selected to partner the much-maligned Paul Green in the middle. Green more than justified his selection on the night, but injury forced Whelan to drop out. Instead, McCarthy came in, but Trap then opted not to select Brady, going for the more experienced Walters and hinting that Hull City player Brady might have some 'psychological' issues.
Amid more bedlam in the build-up, Trapattoni's selection and tactics were again spot-on. And yet the vultures still circle.
Austria visit Lansdowne Road tomorrow night for a game that will really outline how precious Friday's point was. Victory in Dublin is all that will suffice; nothing less.
Coleman put it well when he said: "It has set us up nicely for the game against Austria, but a point will mean nothing if we can't finish it off on Tuesday night."
Trapattoni said that his new-look team 'in the future can become a great team' and, while the signs were encouraging they have merely postponed the inevitable questions about his future.
With Brian McDermott waiting in the wings, an FAI conclave could meet to end the Italian's tenure if things go pear shaped against the Austrians. Victory, though, and the grand old man will continue until the end of the campaign with the tails high.
"You miss two results and the FAI or other clubs or in Italy they say, 'Bye bye – away'" Trapattoni said in his own inimitable style.
"I am old and have experience. I am quiet and happy in my job. But I know what happens when you lose a game even if it's not your fault, you can miss a penalty or the goalkeeper can make a mistake.
"You can lose and it's not your fault. The result is result. I'm very serene about this. We have to win. Yes. Obviously."
Onward the circus rolls. A seemingly dead campaign has been resurrected. For now. Only three points against Austria will ensure it breathes on into the summer months.
c.mcnulty@donegalnews.com
Posted: 10:19 pm March 24, 2013
A talented Donegal GAA player, Amber Barrett took the decision to concentrate on the Ireland Women's football team last...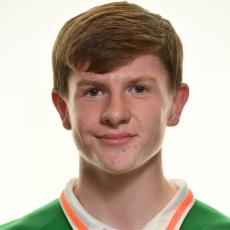 O'Reilly is currently a member of the Finn Harps U17 squad and will remain with Declan Boyle's outfit until...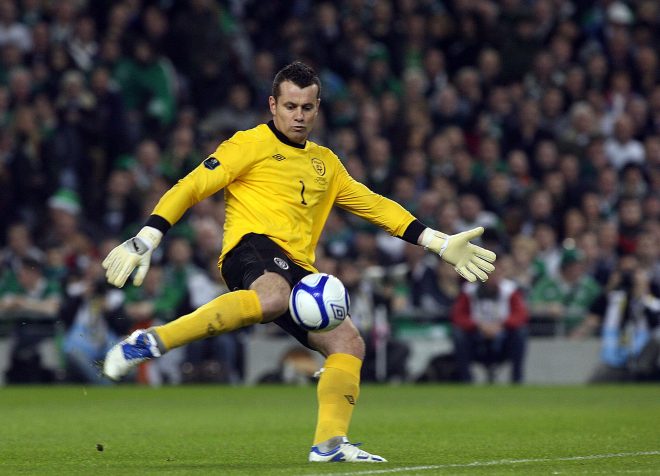 Shay will be kept busy these next few weeks preparing for Lifford's takeover of Dublin on March 3.