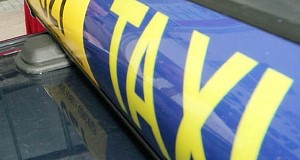 MORE than €1.6 million has been paid to a south west Donegal taxi firm by the HSE according to figures released this week.
The Kilcar-based company, Seirbhis Iompair Tuaithe Teo were among three companies nationally who received payments in excess of €1 million from the Health Service Executive. The other were National Radio Cabs in Dublin and Sun Cabs in Cork.
In the HSE West area which covers the area from Limerick to Donegal, Seirbhis Iompair Tuaithe Teo were the top recipient of payments for services to the HSE. The fourth highest payments was to Letterkenny Cabs who received €120,260 last year. Marley Coach Hire in Cloghan received €88,362, while Inishowen Tours received a payment of €10,967.
There were a number of other transport companies in Donegal who received payments under €10,000.
A spokesperson for the HSE stated: "The HSE vehicles and their staff are prioritised for front line, emergency work and therefore a much more effective service is provided for patients or clients who are not acutely ill through the use of taxis. The HSE has engaged with the National Taxi Regulator to ensure that appropriate quality and standards are in place for such services.
They concluded: "The use of taxis for patient transport represents a more cost effective solution when compared to investment in a fleet of HSE owned vehicles for this purpose. Additional costs relating to this would include the provision of 24/7 staffing, maintenance, fuel, insurance and tax. The use of taxis also allows the HSE flexibility in the face of variable demand."
Posted: 3:55 pm March 7, 2013