BY CHRIS MCNULTY AND AIDAN O'DONNELL
STEPHEN O'Donnell made a goalscoring return to action for Finn Harps on Wednesday night in a 2-1 friendly win against Letterkenny Rovers – and the Manor native is hopeful of a return to full action for Harps in early April.
However, the news has been tempered by the news that midfielder Thomas McBride has been given a two-game suspension following his red card in Waterford last week.
O'Donnell played half-an-hour of the game at the Aura Leisure Centre and netted an early penalty for Harps. It was his first start since suffering a grade one cruciate tear last March.
Five weeks ago, his initial comeback – in a 0-0 friendly draw against the Inishowen League in Buncrana – was marred as he picked up a hamstring injury that ruled him out until this week.
"I was happy enough, but I'd been sort of hoping for a full half of match practice," O'Donnell said.
The nightmare all footballers dread dawned on him when, during a 2-0 defeat to Athlone, he had to go off after picking up a knee injury, which was confirmed as a cruciate.
O'Donnell is now aiming to get as fit as he can now to carve a way back into the first team plans of Peter Hutton, the Harps manager, and says that the club's entering of the Ulster Senior League can provide him with the perfect chance to build his fitness.
He said: "I want to get game time with Harps in the Ulster Senior League first. That was my plan even before I got the hamstring injury. I want to be able to play an hour at full tilt in the USL befor I go to play competitively in the First Division. You can't just go straight into the League of Ireland after a year out.
"I'm looking forward to getting back into it – it's been a long time since I saw such hunger and desire at Harps. There's a strong squad now of 29 players."
Hugh Carlin, another cruciate victim from last year, played the last 15 minutes of Wednesday's game.
Peter Hutton, meanwhile, has blasted the referee's reporting of Thomas McBride for a 'two-footed challenge over the top of the ball' on Waterford midfielder Francis Rockett as 'absolutely staggering'.
Harps made an appeal to the FAI earlier this week hoping to have a red card that left the majority of the attendance at the RSC perplexed overturned.
However, it proved unsuccessful and the industrious midfielder will now miss tonight's home game against Cobh Ramblers and next week's home game against Longford Town.
"The (referee's) match report said it was a two-footed challenge over the top of the ball, which is absolutely staggering," said Hutton. "I've seen a replay of the incident and while the referee is in a good position I don't know how he could've called it like he did."
McBride received his marching orders twice last season and after the second sending off was given an eight-game ban. Hutton explained the disciplinary process is run on an accumulation points system and the more bookings/red cards you receive the lengthier the suspensions become.
"He's going to have this hanging over his head now for the rest of the season and that shouldn't be the case. It's bitterly disappointing because Tommy has been exceptional in pre-season and was one of our better players that night, too. It's very disheartening for him and the team and the whole process just beggars belief," said a disgruntled Hutton.
Posted: 8:30 am March 15, 2013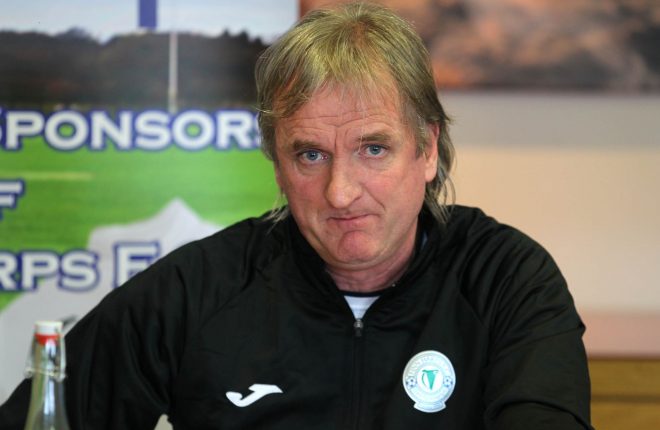 Harps will travel to Cork and back on the one day.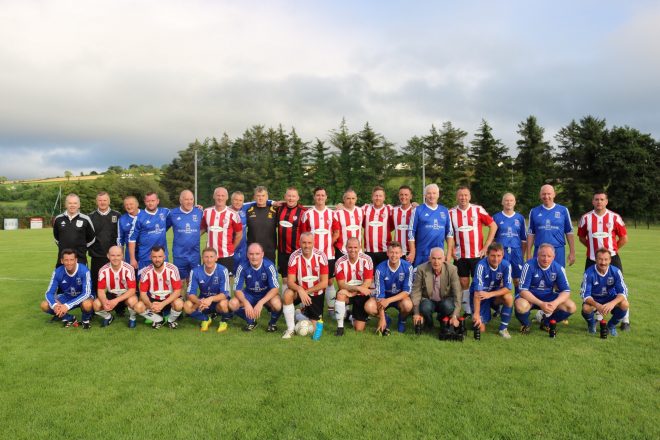 'Busty' would have enjoyed the craic while no doubt he would also have approved of the 'ground' football on...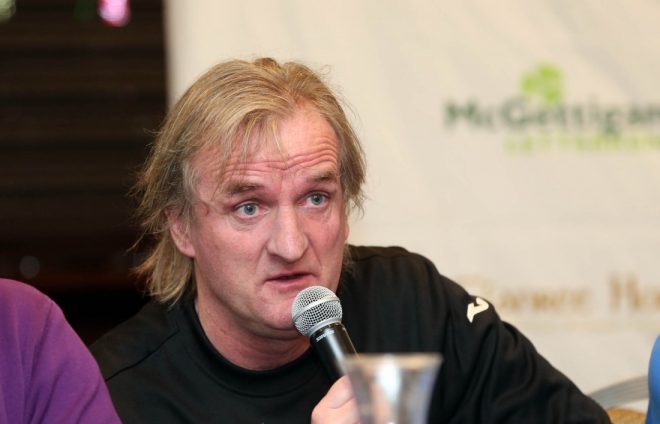 With the summer transfer window opening this Sunday, July 1, the Harps boss is instead content to spend every...