BY CHRIS MCNULTY AT FINN PARK
PROLIFIC strikers were never a rare breed at Finn Harps.
The Ballybofey club has had the privilege of having the services of some of the most feared strikers in the League of Ireland down the years. Look at the list: Brendan Bradley, Con McLaughlin, Jonathan Speak, Kevin McHugh. Quite the artillery.
What has been a rarity, though, is a prolific strike partnership.
Too often, it was the aforementioned alone who shouldered the burden, as their career paths rolled into another's, a partnership between them not really having a chance to really catch fire.
Now, though, McHugh is hoping he's found his man in Sean McCarron. In the four-nil win over Cobh Ramblers on Friday night, the Harps strikers hit a brace apiece and McHugh is no stranger himself to the goalscoring charts. Friday's brace has taken him onto 163 goals for Harps – and he says that new signing McCarron can help shoot Harps to new heights.
"Sean looks to be the real deal," McHugh said.
"He has two good feet, he has pace and he can finish too.
"He seems to have bucked up his attitude too. We'll keep helping him along and 'Pizza' is always in his ear too, so he's definitely one for the future."
A goal apiece swept Harps 2-0 up but when Conor Meade fired home on 29 minutes, there was an uneasy feeling sweeping. It was a goal that will surely be dissected in great detail by Peter Hutton in the video analysis this week.
One of his new approaches this year has been the decision to have the games recorded with the former Letterkenny Rovers midfielder Maurice Laverty stationed in the press box with one camera and another located on the Town End terrace.
Any unease was lifted within two minutes as McCarron headed home from Brolly's dink into the penalty box.
"I just want to get on with my football now and 'Pizza' (Peter Hutton, the Finn Harps manager) has given me a real chance to turn things around so it's sort of like I owe it to him," McCarron had said in the Donegal News on Friday.
This strike was the Derryman's third in just 76 minutes for the club, an impressive way to begin his Harps career.
And McHugh seems to be living off new nourishment this season too. He is lean, looking in the form of his life. Now he wants to exchange that for the currency he craves more than any another – goals.
He said: "It's always great to get off the mark early doors. It's great when the goals mean something, but we can't be getting carried away.
"We have another big home game next week against Longford. Three points are just three points at the end of the day. We'll just take every game as it comes and see where that takes us after each quarter."
McHugh has had more strike partners than he cares to remember. Alongside then player-manager Speak in 2001/02, they scored a combined 35 goals; in 2002/03 he netted 17 to Damien Whitehead's 10 and the following season, 2003 (the first season of summer soccer), the pair hit 27 between them in all competitions.
The likes of Mike Turner, Alex Nesovic, Kemo Avidu, James Marrow and Gavin Moore have all partnered McHugh briefly over the years, with varying degrees of success.
When Harps hit the dizzying heights of an FAI Cup final in 1998/99, the Jonathan Speak-James Mulligan axis scored a combined 28 goals, while in 2004, when Harps won the First Division, McHugh scored 27 goals and his regular partner in crime, Chris Breen, netted nine.
In 2007, when Harps won promotion, the goals of Conor Gethins and Stephen Parkhouse were the First Division's hottest ticket – they scored a combined 37 that was the most from any Harps front pairing since the 43 netted by Joe Nicholl and Terry Harkin in 1972/73.
Just three times in history has a Harps partnership broken the 40-goals-in-all-competitions barrier: Bradley and Harkin in 1971/72 (45), Harkin and Nicholl in 1972/73 (43) and Bradley and Harkin in 1975/76 (46).
It is remarkable to think that in only five seasons since Harps first competed in the League of Ireland that more than one Harps player has hit ten or more League goals in the same season.
Harps' milestone seasons have seen them hit the high notes: In 1973/74 when they won the FAI Cup, Bradley and Jim Smith hit 38 goals; in 1995/96 when first they won promotion, Jonathan Speak and Alan Doherty netted a combined 31; as well as the Speak-Mulligan combination for '99; McHugh-Breen in 2004 and, then, Parkhouse and Gethins in their golden season under Paul Hegarty.
These are early days to be prophesising about a return to the good times, but McHugh and McCarron's link up in the opening two League games of 2013 has, at least, been encouraging.
In two games, they've now hit five goals between them, with another home game to come against Longford Town, another of the promotion favourites, this weekend.
McHugh said: "It was vital to get the home campaign off to a good start because we had been slow starters in previous years. It was great to get a point away to Waterford last week and we had to carry that on into tonight's game.
"Hopefully people will hear about the game and will hear about the effort that these young fellas are putting in.
"It is costing them money to go to training every week, but they're here to do a job and to better themselves. Hopefully people will turn out and support them from here on."
It is almost twelve years now since McHugh landed a memorable hat-trick against Longford Town in an epic promotion-relegation play-off at Finn Park, which Longford won on sudden death penalties.
McHugh said: "Those are the nights that we want to re-create here. We have been training now for four months and the aim is to get back to those kinds of occasions.
"You want things to be tough.
"No-one is going to hand us points and we know that as a group. Longford and Waterford are the two favourites so we'll have played them both inside the first three games, which is great for us."
He's 33 now, but has upped the ante in his own preparation. He keeps himself well and is looking to continue to erode into those all-time records he chases.
He said: "I've been working hard since November. Putting in the work helps to make a difference and I can feel it in the legs.
"I wish I knew at 18 or 19 what I know now. God knows where it would have taken me. Fitness is everything and so is recovery. Tomorrow, boys will be in the pool again. After every game, recovery is the key word for me in helping to stay injury free.
"Everybody is buying into it. Anyone who doesn't would be shown the door, but everyone here is on their toes and keeping up the gym work and their off-field stuff.
"The Ulster Senior League will help us too because players will be playing games at a fairly high level when they're not with the senior team for whatever reason.
"The Board, to be fair, are trying to do things right. They are repairing bridges that were knocked down over the years by many a past manager or past Board member. They have to take a lot of the credit, too, for making things solid off the field. That can only help a young manager like Peter when he's trying to put a team together. It's definitely all positive.
Posted: 2:00 pm March 18, 2013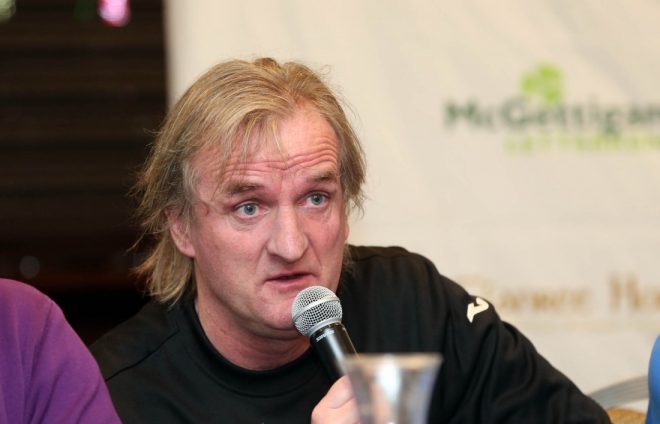 With the summer transfer window opening this Sunday, July 1, the Harps boss is instead content to spend every...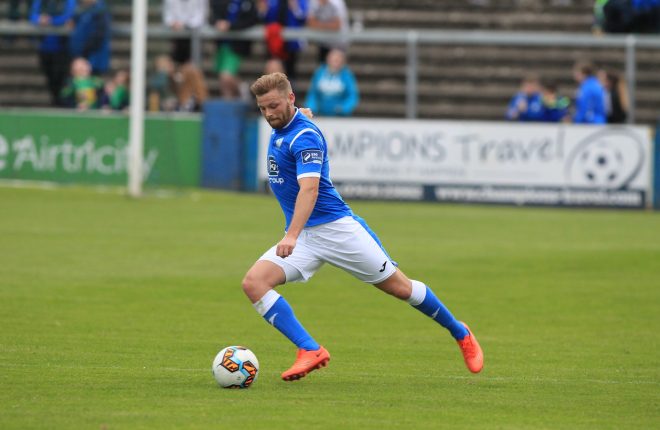 Cobh made the long journey home with the three points.