BY CHRIS MCNULTY AT PAIRC UI RINN
JIM McGuinness admitted his 'disappointment' at Saturday's defeat to Cork, but the Donegal manager was pleased with the 'resolve' of his side in the closing stages, when they might well have salvaged something.
McGuinness was left to rue a couple of goal chances that fell to his team. Ken O'Halloran, the Cork goalkeeper, denied Ross Wherity twice while Michael Murphy was powering through before being hauled back by Eoin Cadogan.
"I don't know if it was a penalty or not, but it was pretty obvious what the tactic was whenever he got through on goal. That's neither here nor there…," McGuinness said, though he would not advance on whether he felt that a rule change was necessary to eliminate such incidents from the game.
Wherity's chances both came at a time before Cork had hit their scoring spurt – and a goal then might well have had them on the rack.
"We're disappointed," said McGuinness.
"If Ross's chance had hit the back of the net that would have put us in a very good position.
"We had a couple of goal chances in the second half. Ross Wherity had one and Michael Murphy was pulled down for the second one. It was disappointing because, had one of the two gone in, we could possibly have got something out of the game.
"If we had upped our levels ten or fifteen per cent and one of the goal chances had gone in, we'd have got something out of the game."
A decent start helped Donegal to lead 0-5 to 0-3 in a first half that was tempered by the 18th minute injury that forced Colm O'Neill off.
But it was Cork who won the second half – the Rebels leading for the first time 13 minutes from the end thanks to Andrew O'Sullivan and staving off Donegal's challenge late on.
"We weren't our usual selves, but we're in the middle of a training phase at the minute and that kind of was reflected by the way we played in certain periods of the game," McGuinness pointed out.
"Overall, our play was a bit sloppy, in the second half particularly.
"We were five-three ahead at half-time, but they were twelve-seven up at one stage. Cork kicked nine points to our two in that period so that was probably the defining moment in the game in terms of whether it was going to be won or lost.
"In fairness, we showed great resolve there. The players kept going the whole way to the end and created a couple of scoring opportunities and got it back to the two points.
"The quality of the ball inside all day was very poor. Every time we did get a quality ball, it was off-loaded and we had a goal chance."
Among the experiments – a feature of McGuinness's NFL teams – on Saturday was the positioning of his captain Michael Murphy at centrefield.
"I thought that it worked well for the first fifteen to twenty minutes," said McGuinness.
"He was very direct and was asking a lot of questions. Just the way the game fizzled out it was a necessity to get him inside for periods anyway. We were happy enough the way it worked out and we'll see what happens in the future."
Posted: 8:55 pm March 17, 2013
Murphy first captained Donegal in the Senior Championship in 2011.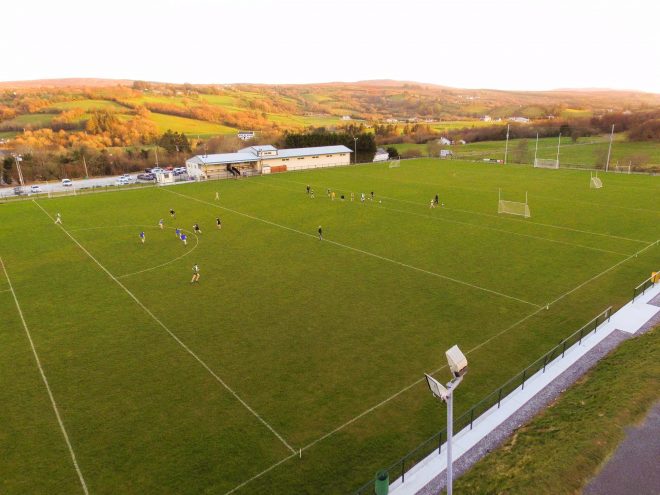 The chairman is calling on all club supporters, home and away, to get involved in the new development draw...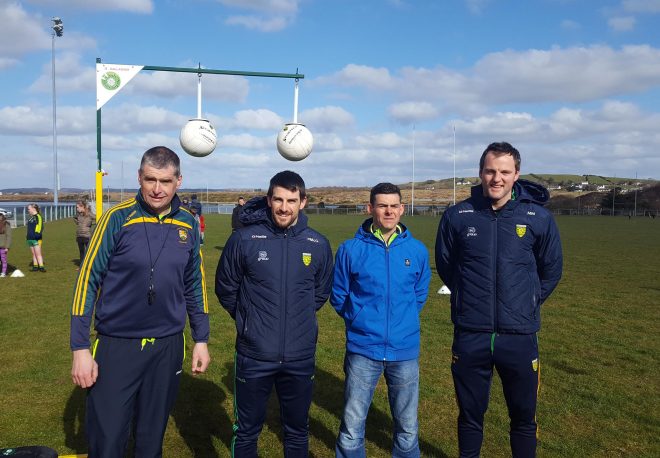 The idea for 'High Achievers' came to Patrick and Gerard while they were watching a Donegal game on television...