By Chris McNulty
PATSY McGonagle, the Irish Athletics team manager, expressed his delight after the European Indoor Championships concluded on Sunday with Ireland having bagged two medals and a whole host of positive stories.
McGonagle has been confirmed as the Irish athletics team boss for another term that will take the Ballybofey man up to his fourth Olympic Games in Rio in 2016.
And the new campaign could hardly have begun any better, for this was a fine weekend for Irish athletics that saw Ciaran Ó Lionáird and Fionnuala Britton win bronze medals.
On Sunday morning, Britton put in an almight final lap to scoop third palce in the women's 3000metres, holding off Yelena Korobkina.
Britton was behind Portugal's Sara Moreira and German Corrina Harrer to continue her excellent form ahead of the 28-year old's assault on the World Cross Country Championships in Bydgoszcz, Poland, next month.
The big story of the weekend was Ciaran Ó Lionáird, who smashed his personal best, clocking 7:50.40 to take bronze in the men's 3000metres.
"Ciaran is a story and, to be honest, in that sense we were so devastated for him in London and he was in a very bad place," said McGonagle of the Macroom man, whose London dream was shattered by injury.
"I'm so happy for him now that he has had the mentality to get himself picked up and to medal on Saturday was fantastic."
It is 13 years now since McGonagle first brought a raw Cork woman by the name of Derval O'Rourke into the Irish squad.
This weekend, all the heart and courage that have defined her career were on show, but she had an agonising finish, coming fourth in the 60metre hurdles final. O'Rourke missed bronze by just 0.01 of a second.
"Jesus, there was a cigarette paper in it at the end," McGonagle said.
"She is a fighter. I took Derval into the team for the first time 13 years ago. She's got great qualities and was so close. It was harsh for her, but it was still a great run." McGonagle is back at the helm following a busy career that has seen him lead teams to Olympic Games in 2000, 2008 and 2012.
The Finn Valley stalwart said: "It's great to be back in. I was wondering if I should go again. Life is busy at Finn Valley, but I decided to put my name in the hat. I was glad that I was the unanimous choice, which was a great vote of confidence.
"There is always the element, of course, who would rather that I didn't get it. "I'm very privileged as a Donegalman to be in this position."
His decision to go again was vindicated after an excellent championships that threw up some other fine personal stories, like that of Ciara Everard who was sixth in the women's 800m in her first championships.
"It was an excellent Championships for us," said McGonagle.
"From start to finish, it was very positive. We had a lot of pbs, finals and a couple of medals. The spirit in the team was also very strong so I'd be very pleased with it.
"It was very uplifting and very encouraging from a mixture of athletes. It's certainly very exciting for Irish athletics. The sport is in a good place and the underage system is strong right now also."
There was no such luck for Tori Pena of Finn Valley in the women's pole vault. Pena cleared her opening height of 4.16m however she subsequently failed three times at the next height of 4.36m to exit the competition.
McGonagle said: "Tori wasn't going to make the final, but it was a disappointing day for her. She missed 5.36m which was disappointing. She needs to consider things in relation to her preparation to be honest."
Posted: 12:34 pm March 5, 2013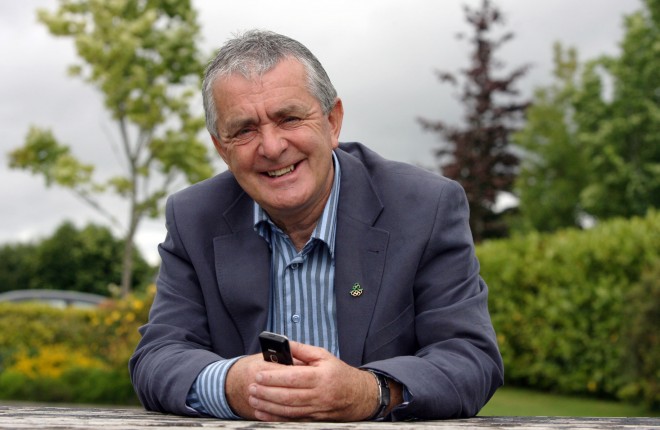 Patsy McGonagle today announced that he is stepping down as team manager to the Irish Athletics team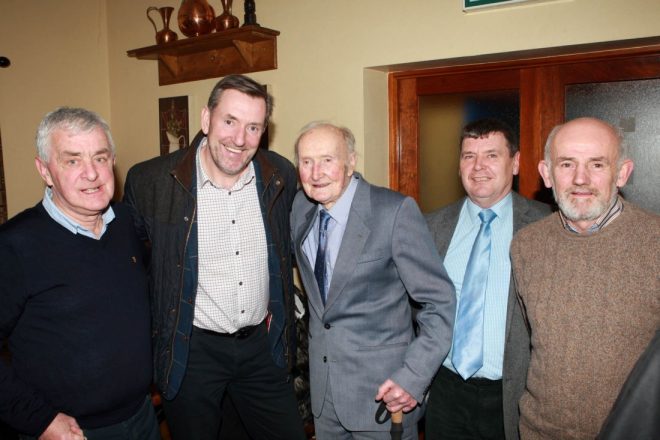 Cyril O'Boyle's funeral Mass takes place today, Friday, at noon in St Columba's Church, Glenswilly, with burial afterwards...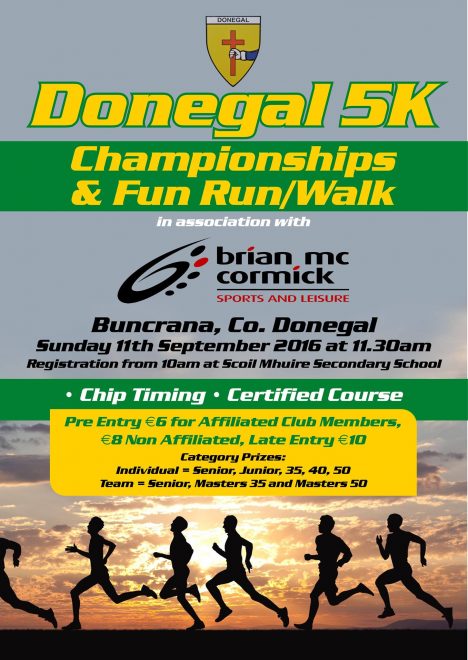 Donegal Athletics Board will hold its annual 5K Road Championships and Fun Run/Walk in Buncrana on Sunday next, 11th...