AS County Board Chairman Sean Dunnion made a presentation to Donegal goalkeeper Paul Durcan to mark his 100th game in the minutes after yesterday's game, his Tyrone counterpart Niall Morgan was holding court with the national media in the middle of Healy Park.
The net minder, who Tyrone manager Mickey Harte has managed to coax away from Dungannon Swifts and Irish League football, had just been named man of the match.
Scorer of three points, all from placed balls, Morgan also made a brilliant first half penalty save to deny Michael Murphy.
Durcan looked on more than a little enviously.
"He hit the ball well out there today. He got the man of the match award and made a great penalty save. He played very well but for our perspective it's very disappointing," he sighed.
"We were looking forward to coming down here for the challenge but Tyrone were impressive and we've a lot to work on," he said.
Donegal played the entire second 35 minutes with fourteen players after Murphy was shown a second yellow cards in the moments after his penalty miss.
"Any team that loses a player like Michael would find it tough going but, in fairness to the other lads, they came out at the start of the second half and brought it back to a point before they scored their goal which took the game away from us a bit.
"It was a disappointing goal to concede and Neil (McGee) was a bit unlucky with the block but if you give Tyrone and players like Stephen O'Neill space like that then they're going to punish you. It's another thing we'll have to work on coming up to the Championship," he said.
"The lads batted hard but were out in their feet for the last fifteen minutes or so. Tyrone were impressive and they have laid down a marker that we have to get above and we'll look forward to challenging them in Ballybofey," he said,
Posted: 9:15 pm March 3, 2013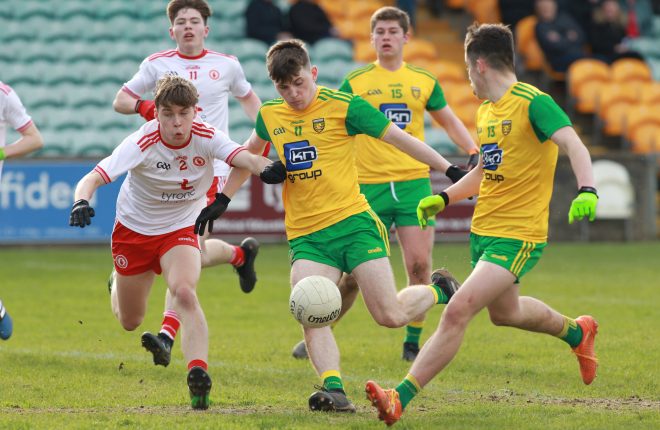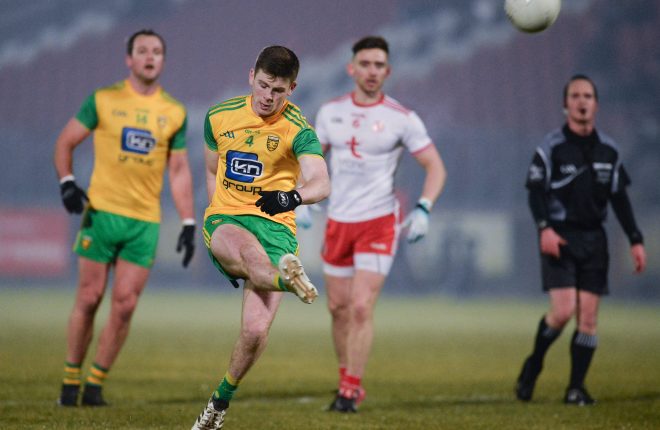 Tyrone too strong in Omagh.