BY CHRIS MCNULTY
RORY Kavanagh feels in the form of his life.
The St Eunan's man has no plans as of yet to 'do a Ryan Giggs' and take to pilates and yoga to lengthen his career and take him to the cusp of his 40th birthday. Last Sunday, Kavanagh was Donegal's best performer in the four-point loss to Tyrone in Omagh.
It was a performance full of energy, but he's kept himself in good shape over the dark winter days. His was the most influential performance of any of the All-Ireland winning squad in the club championship as he helped St Eunan's capture Dr Maguire.
2012 was quite the season for Kavanagh: an Ulster and All-Ireland double won with Donegal to go alongside the Dr Maguire and Division 1 League titles won by the club.
He might well have crossed the line that sports people mysteriously refer to as 'the wrong side of 30' having turned 30 in August, but the Scoil Colmcille schoolteacher is lean and mean as 2013 begins to take shape. A 'late comer' in a sense that he was four years on the county panel before Brian McIver handed him his first Championship start in 2006, Kavanagh is now one of the most important pistons in the Donegal side
"I've been training well and working well in the gym," he says.
"If I'm injury free, I'd usually be in good shape. It's about building on it now and progressing."
There were echoes of his goal on the occasion of his first Championship start against Down when last Sunday he struck a post with a shot just 11 seconds into the game with Tyrone.
"It opened up straight away. Everything went well bar the finish. It was disappointing, but we kept going and plugging away."
Jim McGuinness has long since assured us that results aren't the be-all and end-all during these months that are being used as trial runs, effectively, for the Ulster Championship. With Tyrone awaiting them in the first round at the end of May, there's no danger of anyone in a county that holds the Anglo-Celt and Sam Maguire Cups getting carried away with themselves.
"Of course you want to stay in Division 1, but the big one at the back of all of our minds is Tyrone in May," as Kavanagh says.
"That's the big one. We're trying things out, like players in different positions, during the League. At the same time, we want to stay in the top division."
Kavanagh has gone from those days when Joe Brolly infamously remarked that watching him as a half-forward was 'the most depressing sight in Gaelic Football' to being a key cog now in an engine room partnership, usually with Neil Gallagher, that was a big bonus in 2012.
His diligence to his role and that he has sacrificed a role that used to entail a more free, attacking brief to become Donegal's number 8 lays down that commitment. Come May 26th, provided he's free of injury, Kavanagh will be one of the first names inked by Jim McGuinness on the team sheet.
A former captain, Kavanagh's leadership qualities perhaps aren't displayed by that professional, unassuming exterior, but his combative nature is not in question.
With May 26th at the back of his mind, it was impossible to keep it away from the front of his thoughts as he assessed Sunday's display.
"I don't think we were too far away against Tyrone. It was just that a few moments in the game didn't go our way, but we'll live with that," he muses.
"I thought that we played reasonably well, even though we were down to 14 men against Tyrone.
"I felt we did certain things well in the game. The important thing for us now is that we get our intensity levels up to a level. For us, getting the intensity right – and to a level that teams can't handle – is what it's about.
"We're a wee bit behind where we should be. I'm sure Jim and Rory will have us at the hard runs to get us back there again. I suppose we know where we are now and we know where we have to go because we have the experience of being there last year.
"It's a case of getting down to the hard work to bring us on ten or fifteen per cent, fitness-wise."
Kavanagh's St Eunan's club-mate Kevin Rafferty has left the Donegal panel, but another has come on leaps and bounds having rejoined the squad this year. Ross Wherity has not passed up a golden opportunity that has been thrown his way.
"Ross has done well," Kavanagh says.
"Jim hasn't been afraid to test him out. He's been going well at training. In fairness, if any player is going well at training Jim will give them game time. He's done well in the games that he's played in.
"He's very adaptable and offers us that extra dimension with a bit of height and a bit of pace. He's been a good addition. Hopefully he'll add something to the panel as the year goes on."
Any day the programme page opposite your team reads 'Kerry', there'll come with it a unique set of variables. The Kingdom are 'in transition', but they arrive in Ballybofey with three defeats from three. However, an encouraging display that just wasn't enough against Kildare last time out does give them room for optimism.
Kavanagh is expecting nothing less than a serious test of his team's credentials. Donegal have two points from a possible six. Kavanagh doesn't term it to be 'must win' this weekend, but nevertheless the intentions are clear.
"It's one we don't want to lose because we'd really be dragged into a dog fight," he says.
"It is a big game for both teams.
"Kerry are up against it too. They're still a dangerous animal. Kerry coming looking for points is a serious test for us. They'll be getting players back into the fold again. They're bringing back a lot of experience – but we have to step it up."
Posted: 8:35 pm March 9, 2013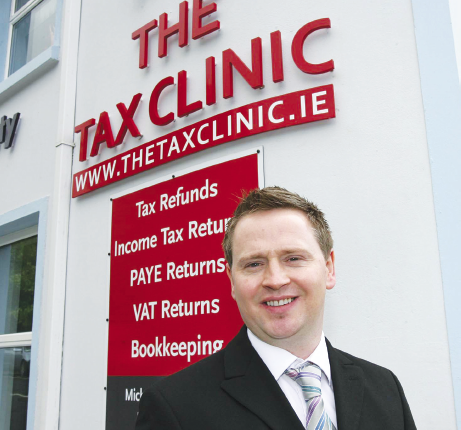 The Tax Clinic, High Road, Letterkenny, will assist you in all your tax return queries.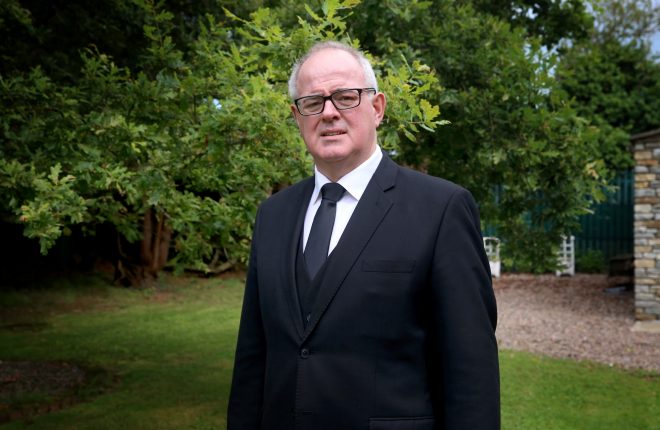 For three decades, Paschal Blake and his team have been providing end of life services to families throughout the...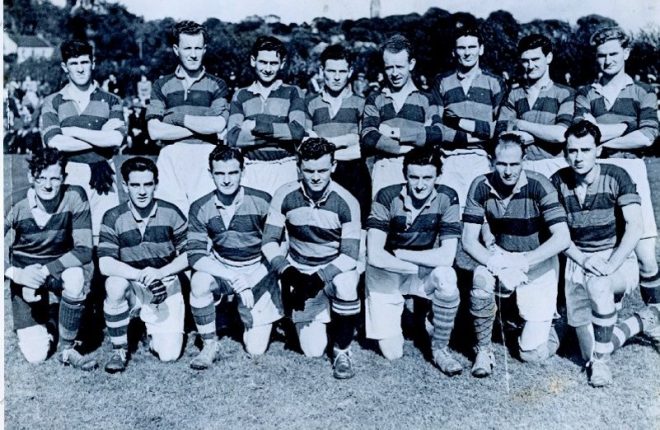 There is a great rivalry between the two clubs