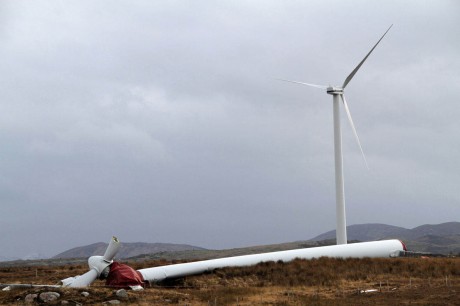 A TECHNICAL examination is to resume this morning (Monday) after a huge 245-foot high wind turbine came crashing down during heavy winds near Ardara at the weekend.
Dramatic pictures taken in the aftermath of Thursday evening's incident on the windfarm at Loughderryduff, near Mass, Portnoo show the main stem lying flat on the ground and debris spread over a wide area.
The turbine, which has a lifespan of around 25 years, fell just four years after being erected in the eight-unit development.
A spokesman for the developers, North West Wind Ltd, said yesterday they were awaiting the outcome of a "technical evaluation" of the scene and declined to comment on the specifics of the incident.
The turbines at the wind farm have a 'hub height' of 49 metres (160 ft) and the 26 m (85 ft) radius of rotor, bringing their total height to 245 foot.
In 2009, the same company was granted planning permission for a further 11 turbines at the site.
These turbines, when erected, will be even bigger that the current ones with a hub height of 55 metres (180 ft).
The additional 26 m (85 foot) radius of rotors will bring the total height to 265 ft.
The incident comes as opponents to a massive wind farm project outside Glenties, await the outcome of an An Bord Pleanála (ABP) oral hearing which was heard in the town last October.
One local person told the Donegal News yesterday that the weekend incident highlights the danger of erecting large turbines on bogland and in close proximity to roads and houses.
A spokesperson for the Health and Safety Authority (HSA), said there was no obligation on the wind farm developers to report the incident to them, unless someone was injured.
Posted: 8:53 pm March 24, 2013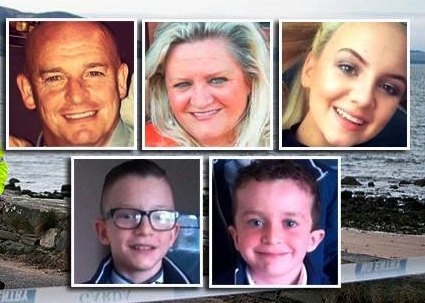 Lough Swilly RNLI Operations Manager, John McCarter, said crew members will "never forget" those who lost their lives.
THE government has released €12M for the next stage of works on the N56 Dungloe to Glenties road, Minister...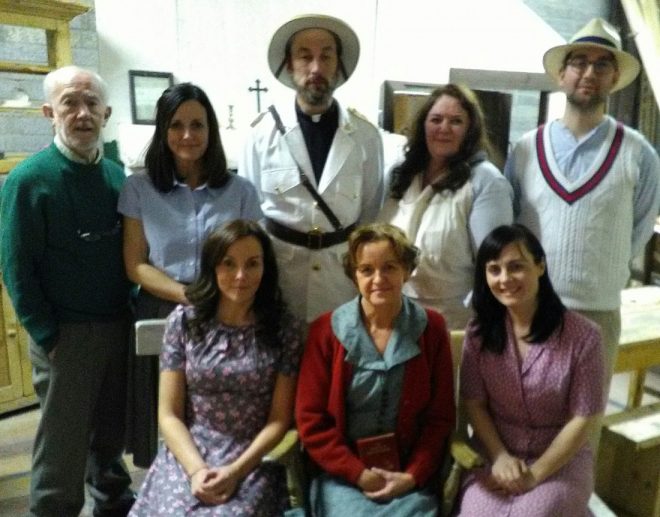 THE award-winning Butt Drama Circle will bring the Brian Friel classic 'Dancing At Lughnasa' back to the stage of...