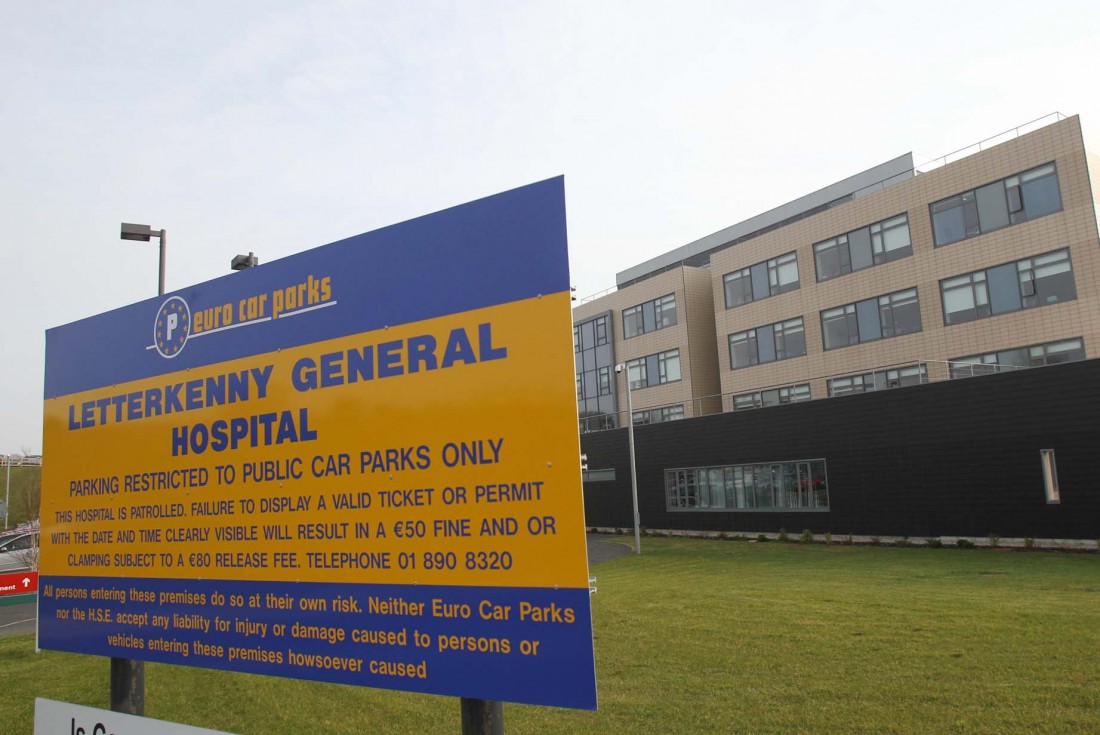 By C.J.McGinley
THERE have been calls for Letterkenny General Hospital and Euro Car Parks to abandon price increases. Car parking for up to four hours will now be charged at €3 (previously €2.50) whilst the 24 hour charge will be €6 compared to €5.
The short stay dedicated visitor car park charges will remain unchanged at €1.20 per hour.  Also the weekly charge will remain unchanged at €15. The new charges came into effect from last Friday. Almost €490,000 was paid in charges last year at the hospital.
Councillor Gerry McMonagle called on Euro Car Parks and Letterkenny General Hospital to clarify and justify the latest price rise in relation to parking at the hospital.
"If it wasn't bad enough already charging people who are visiting sick relatives or friends or even those attending for treatment at the Day Services we now have in these very bad financial times for people another price hike from the hospital and Euro Car Parks for use of the car parks at the hospital," he said.
Posted: 4:04 pm March 6, 2013