BY SEÁN P. FEENY
OVER 100 people attended the official launch of Letterkenny Community Heritage Group's new magazine in the Station House Hotel this week.
On Monday night guest of honour May McClintock launched Issue 1 of By The Way, a magazine aimed at publicising the Cathedral town in a positive light and creating awareness of the work the heritage group does.
The magazine features a lot of interesting facts about the town. Did you know that Michael Palin of Monty Python fame has ancestral roots in the town?
Or did you know that almost 100 men from all religious denominations from Letterkenny lost their lives on the fields of Belgium, France and Turkey in the terrible conflict of World War I?
The 40-page full colour publication looks at different stories from the town's rich history and heritage that people may not have known before or perhaps have simply forgotten over time.
Edited and designed by Kieran Kelly, the magazine contains contributions from many local people such as May McClintock, Jimmy Sweeney, Ali Moore, Gabriel Flood, Paddy Walsh, Johnny Keys, Dessie Larkin, Jimmy Kavanagh and Alan Speer.
May McClintock wrote a special tribute to one of the leading figures in the preservation of Letterkenny heritage, Sam Fleming of Windy Hall, and she paid tribute to the man who did so much for the town.
By The Way is available for only €5 in selected shops throughout the town – Eason's, Clarke's Newsagents, Mac's Mace, Universal Books, Black's Centra and Checkout Express.
If you have an interesting story about Letterkenny that you wish to share in a future issue, please do not hesitate in contacting the group at lkycommunityheritage@gmail.com or find them group on Facebook.
Posted: 11:00 am March 14, 2013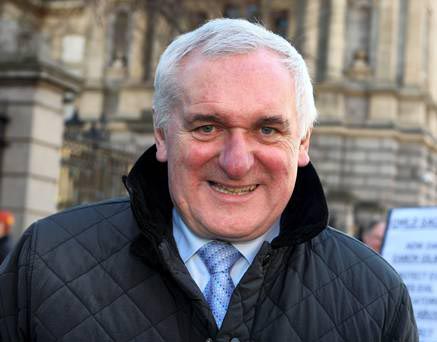 Local Brexit conference in Letterkenny next Friday where the guest speakers will include former Taoiseach Bertie Ahern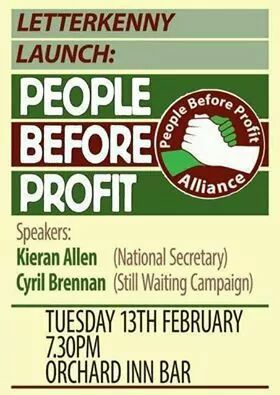 People Before Profit will launch a new Letterkenny branch tomorrow night in the Orchard Inn Bar.  Speakers will...
A MAN in his late fifties was stabbed last night at an apartment in Letterkenny after a number of...