BY CHRIS MCNULTY
SEAN Dunnion, the Chairman of the Donegal County Board, has praised those responsible for ensuring that the Donegal team was able to travel to Cork on a chartered flight from Carrickfinn on Saturday morning.
The team returned again by charter from Cork Airport to Carrickfinn on Saturday night.
Mr Dunnion thanked Anne Bonner of the Donegal Airport and also Brian McGill from the Harcourt Hotel/D2 nightclub in Dublin who subsidised some of the cost of a charter that was reported to have cost around €10,000.
It was a means of transport that was welcomed by the management and players in assisting in their preparation. Had the team travelled by coach, the Board would have incurred significant travel and accommodation costs.
"To be able to take a charter out of Donegal Airport was just fantastic and we can't thank enough the sponsors who made it possible," Mr Dunnion said.
"These people have really got behind us and ensured that Jim and the team had the best possible preparation for the game. We would like to extend our thanks to Anne and Brian for their invaluable assistance."
It was the first time in six years that a Donegal team flew to a game – the previous being in February 2007 when they also flew to Cork during Brian McIver's reign as manager.
On Saturday, five players – Michael Murphy, Michael Boyle, Patrick McBrearty, Decln Walsh and Paul Durcan – travelled by train from Dublin, while McBrearty flew home to Donegal.
In all, 36 people made the journey down with 37 coming back. As well as Jim McGuinness and Rory Gallagher, backroom members Pat Shovelin, Maxi Curran, Charlies McGuinness, Dermot Simpson and Francie Friel were on board, as were Co Chairman Sean Dunnion, Co Secretary Aodh Mairtin O Fearraigh, some members of the local media and a handful of supporters, with media and some fans paying €250 for the privilege.
Posted: 6:00 pm March 18, 2013
All-Ireland success at Junior level in 2003 and Intermediate, 2010, have both been landed in Aoife McDonnell's time in...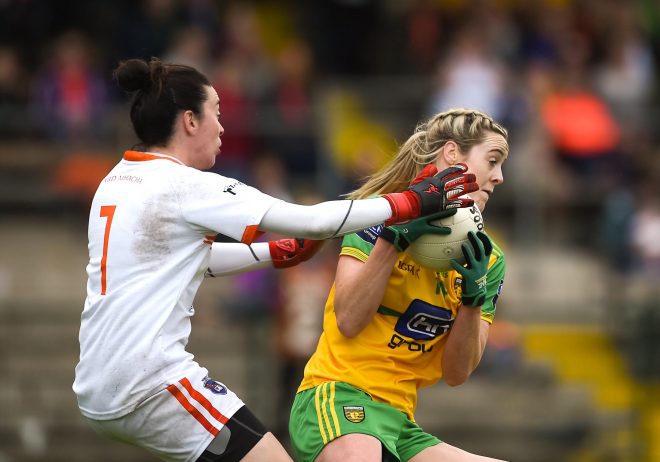 Donegal will have the chance to reach the senior final for the first time when they play Cork in...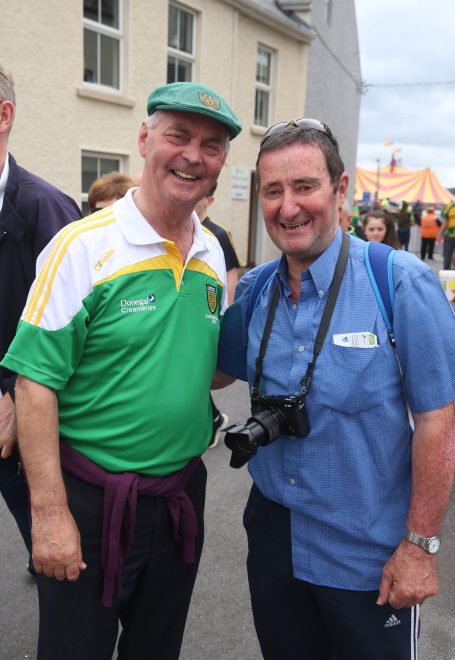 The Glenties native has captured images from thousands of games for local and national publications, including the Donegal News,...