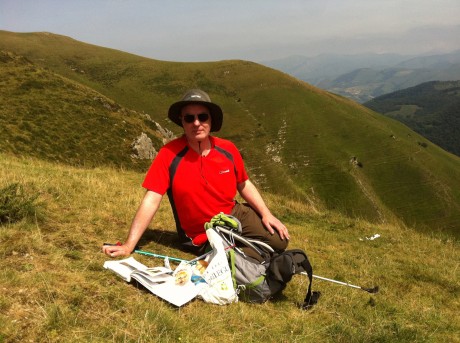 A NEW television series kicking off this week follows award-winning broadcaster Rónán Mac Aodha Bhuí taking on part of the Camino de Santiago in Northern Spain.
The Camino de Santiago is a famous ancient religious pilgrimage to the Cathedral in Santiago de Compostela in Galicia taken by thousands every year.
Rónán ar an Camino follows the popular Gaoth Dobhair native's personal journey and quest to find out whats its attraction.
The presenters asks Is it religious, spiritual or personal reasons that draw thousands of people to walk the Camino every year?
The pilgrimage has seen a revival of interest in recent times with movies such as The Way, a film about an American doctor, played by Martin Sheen, who completes the route in memory of his son, killed while walking the Camino.
In each episode Rónán meets an eclectic mix of colourful characters each with their own story to tell all searching for a deeper meaning in their life.
These include Cristiano who has walked 2000 miles from Rome, Wanda whose loneliness drove her from Canada to walk the Camino and Joe from Japan who is walking the Camino with his two young sons after giving up his job to spend more time with his family.
Rónán meets Deirdre from Lithuania who wants God to show her what path to take in her life, the Gilligans from Ireland who are celebrating 30 years of marriage and are walking the Camino de Santiago with their children to celebrate.
Rónán also stops off in Pamplona where he gets to sample some Basque music and culture.
Throughout his walk Rónán explores his own personal quest for happiness making this a challenging journey, both emotionally and physically, marked by laughter, tears, new friends and lots of blisters.
Rónán ar an Camino starts this Thursday, February 21 at 10pm, only on TG4.
Posted: 7:30 am February 18, 2013
Rónán Ó Coirbín, Gaoth Dobhair, Peter Doogan, Gortahork and Patrick Gallagher, Annagry will take part in the Bocce competition...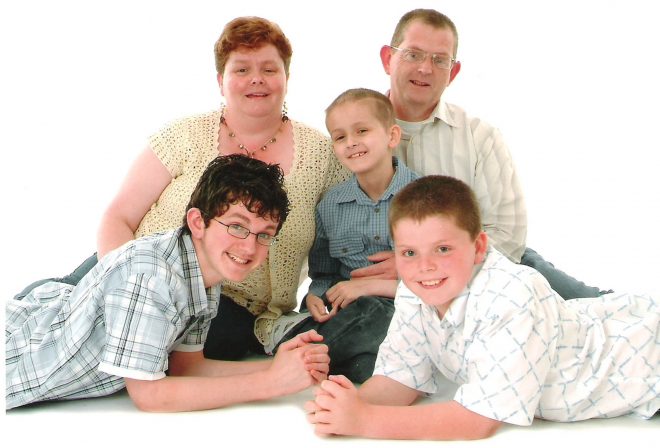 A pupil in Scoil Eoin Pól, Loch an Iúir, Erin died on October 4, 2008. He was nine...