THE North West Simon Community has warmly welcomed the Irish government's announcement on its commitment to end long-term homelessness in Ireland by 2016.
Claire McTiernan, CEO of North West Simon Community, said: "This commitment makes clear, that even in this era of austerity it remains absolutely unacceptable that people should be left homeless for month after month and year after year.
"Our hope is that this ambitious goal will reignite the National Homeless Strategy; re-energise all key players involved in its delivery and give renewed hope to people experiencing homelessness in Ireland today. But hope alone is not enough. We now need a detailed road map setting out clear milestones.
Ms McTiernan said it is now both very clear and very welcome that the government recognises the urgency in addressing long-term homelessness.
"We are keen to play whatever role we can in ensuring that realistic plans are put in place to make this happen.
"Undoubtedly this will involve the development of imaginative policy responses as well as the allocation and reconfiguration of the resources required to meet this target.
"In Simon we are seeing an increase in the numbers of people turning to our services all around the Country and Sligo, Leitrim and Donegal are no exception."
Ms McTiernan said the Simon Communities strongly support this renewed government commitment to end long term homelessness.
"However, it is essential that the strategy on homelessness gets back on target if real progress is to be made.
"Advancements have been made in the last decade in addressing homelessness; we know what works and we now just need just need the support to do it," she said.
Posted: 12:07 pm February 26, 2013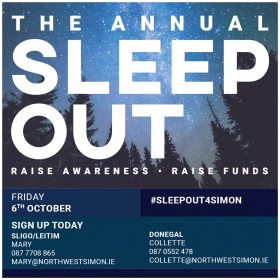 A charity event is to take place this weekend to raise awareness and much needed funds for...
IN THE lead up to the annual Simon Week a Donegal-based charity is urging members of the community to...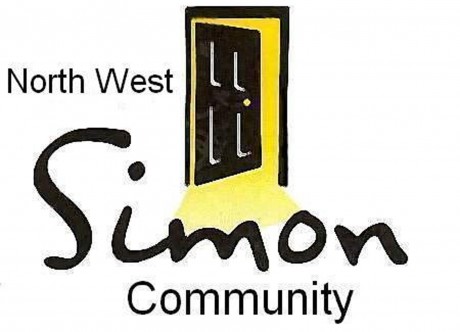 NORTH West Simon Community is looking forward to attending the annual North West Garden Show in Castlefinn tomorrow (Saturday)...