FROM CHRIS MCNULTY AT CROKE PARK
DONEGAL manager Jim McGuinness won't be taking any risks with his walking wounded this weekend as they welcome Down to Ballybofey for game two of the National Football League.
Despite going down to Kildare on Saturday night by four points, 2-14 to 1-13, McGuinness won't be rushing any of his stars back for the clash against a Down side that was beaten by Tyrone in Newry on Saturday.
McGuinness has confirmed that Neil Gallagher won't play this weekend as he continues his rehabilitation on a groin injury.
"Fingers crossed it'll be the third game (when he returns)," said McGuinness.
David Walsh (shoulder) is in the same timeframe, while Christy Toye and Karl Lacey are the long-term injuries.
Paddy McGrath missed out on Saturday's game, but McGuinness has said that the Ardara corner-back 'may be alright' to play this weekend and Mark McHugh played 38 minutes on Saturday night.
McGuinness said: "Mark hasn't trained since the All-Ireland. He played for his college this week, but just wasn't happy to play the full game.
"It looks like he a has a bit (of fitness) to find. For Mark, that is unusual because he has a very high fitness level. He wasn't allowed to train for three months and it's about building it up again for him too."
Hamstring injuries that forced Colm McFadden and Frank McGlynn out of Saturday's game will be assessed this week. "I don't think they're too bad, but we'll just wait and see," McGuinness reported.
The Glenties man said that his team was still only at 65-70 per cent of their fitness. Saturday's was their first outing having only come back from Dubai in early January and having fielded a second-string team in the McKenna Cup.
"It's not something to get overly carried away with. We want to stay in the Division, but this is also a season where we want to push on. Hopefully it'll be a long season for us so we want to try and build up our fitness.
"The League is about getting back up and at it and then trying to look at some new players.
"We did that tonight and we're also looking to try out new things with the team and build fitness. We got up to a level that we'd be happy with, but we have a good bit of work to do on the fitness side of things.
"We have time on our side to do that and we just have to use the League as a vehicle to do that and get enough points to stay in the Division."
Michael Murphy spearheaded a Donegal comeback on Saturday night, but when John Doyle beat Paul Durcan with a bizarre 64th minute goal Kildare took the initiative. Murphy kicked nine points in what was surely an ominous show for future opponents.
"I thought he showed great leadership in the second half," McGuinness said of his captain.
"Some of the young lads in the forward line with him were inexperienced, but he led the line very well, especially in the absence of Colm.
"We had a lot of natural leaders not on the pitch and Michael did a very good job. Hopefully he can get a good run at it now.
"He had a very tough time of it last year with injuries. He had two major set backs, but if he can build fitness through the League we'll be very happy."
Posted: 9:00 am February 4, 2013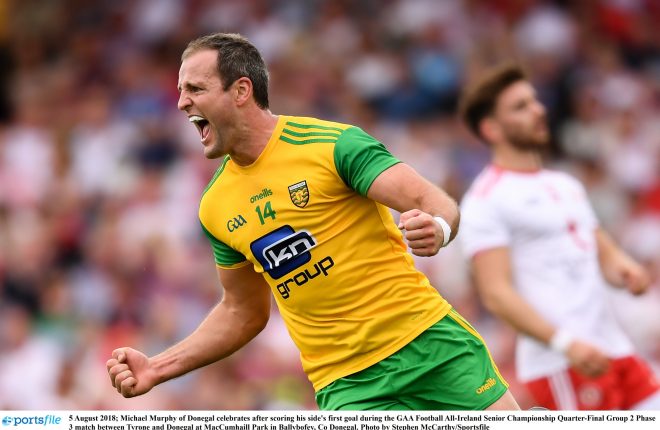 Three Donegal men have been included in the list of nominations.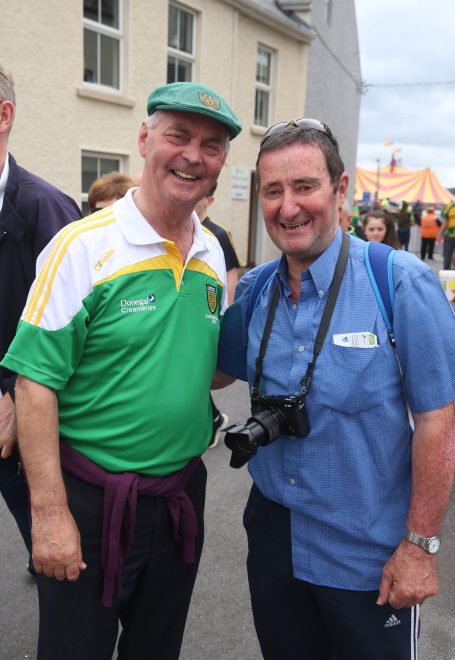 The Glenties native has captured images from thousands of games for local and national publications, including the Donegal News,...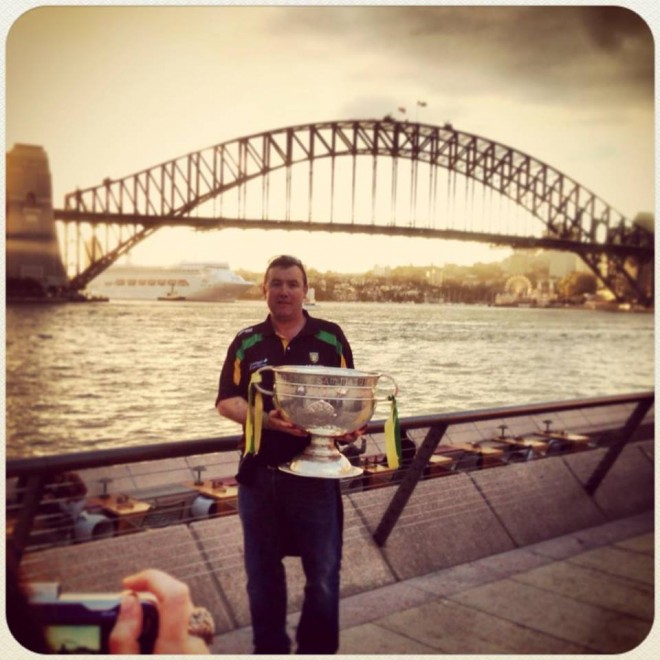 Donegal have been without a Cisteoir since July when St Naul's clubman Cieran Kelly stepped down, and the Executive...