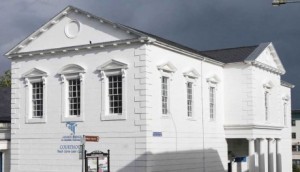 A 22 year old man has appeared before Letterkenny District Court charged with trespassing at a house in Letterkenny.
Jason Haughey appeared before Judge Paul Kelly on Tuesday morning. He had sustained severe facial injuries and was using crutches. Judge Kelly asked if the injuries were related to the charges but it was not confirmed how he had sustained them.
Haughey is charged with two separate incidents of trespassing at Castle Street, Letterkenny on January 23 and also at Glencar Road, Letterkenny on February 4.
The court was told that Haughey, of 5 Rosemount, Kilmacrennan, was already on bail after being charged with assault causing harm on December 10 last year.
Inspector Kevin Gately told the court that the State were objecting to bail on the grounds that Haughey was "clearly in breach of bail conditions set out by the court", namely that he be of good behaviour.
However, the defendant's solicitor, Patsy Gallagher, said there was no evidence that his client breached his bail conditions.
"My client and all other people in this State enjoy the presumption of being innocent until proven guilty. Irrespective of media reports and others out there, there are two sides to every story."
He added: "He has not been convicted of any offence since the last bail. In the eyes of the law, Mr Haughey has not breached any of his bail conditions."
Inspector Gately stressed, however that the fact that this case was before the court was evidence that Haughey was not being of good behaviour.
Judge Kelly asked how the defendant came by the injuries to which Mr Gallagher replied: "They are due to an assault by another individual which is currently under investigation."
Inspector Gately added: "If the defendant wants to give evidence of how these injuries were inflicted, that would be very interesting."
Judge Kelly said he was satisfied with the evidence of Inspector Gately that Haughey had breached his bail conditions and said on those grounds he would be refusing the bail application made by Mr Gallagher. He proceeded to remand Haughey in custody.
However Judge Paul Kelly said he was satisfied Haughey should be remanded in custody overnight at Letterkenny Garda Station, to appear back before the District Court on Wednesday.
Posted: 3:39 pm February 5, 2013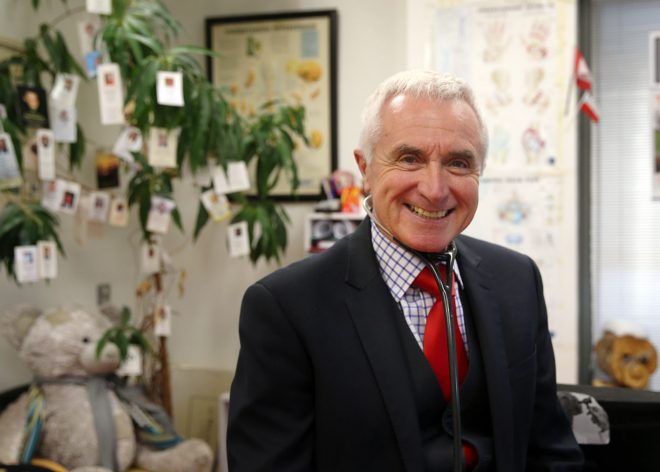 Letterkenny based GP Dr James McDaid said that an 'awful' lot of people across Donegal were using benzodiazepines.