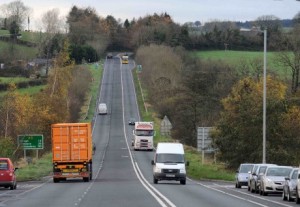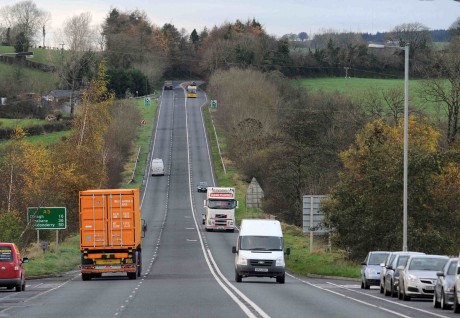 A MAJOR new cross-border road scheme to link Dublin and Derry will probably never be fully completed, the High Court in Belfast heard on Tuesday.
Lawyers for a campaign group seeking to block £330 million sections of the blueprint argued that the Irish Government is no longer committed to funding the overall upgrade.
A group of 18 farmers, businessmen and landowners, calling themselves the Alternative A5 Alliance, have launched a legal challenge to the planned 85 km stretch of dual carriageway between Derry and Aughnacloy.
The scheme, the largest of its kind ever in Northern Ireland, forms part of a proposed key cross-border business route which could be of major benefit to Donegal.
The entire plan was dealt a blow when the Irish Government withdrew plans to provide £400m towards overall costs in excess of £800m.
Due to the Republic's tough economic circumstances the figure it pledged was revised down to £50m.
The Irish Government has insisted, however, that it remains politically committed to the A5.
The Alliance are now seeking to judicially review plans to press ahead with two sections of the route, for which the Stormont Executive has approved £280m.
Work on the dual carriageway has been put on hold due to the legal intervention.
Lawyers for the Alliance claim it is now a different project, and that no proper environmental impact assessment has been carried out.
Opening their challenge in court, Gregory Jones QC also argued that "a crack" has appeared in the Department for Regional Development's case.
He contended there was no evidence to back up hopes of having the overall route completed by 2025.
"There is no commitment by the Irish Government to provide the money at any time," he told Mr Justice Stephens.
"There has been no assessment of the compelling case in terms of phased delivery because the Minister doesn't even know at what date, even if you can believe and take as evidence a commitment which has no enforceability by the Minister, that someday somewhere a third element of the scheme will be completed.
"There is no evidence to support at what date that will be. That could be ten years, a hundred years, two hundred years on the evidence or never, as we all know is the likelihood."
Earlier, David Elvin QC, for the Department indicated that a fresh environmental impact assessment may be required for the third phase of the scheme if it is hit by protracted delays.
"The circumstances will have to be considered as they stand at that date," he said.
Mr Jones described this as "an extraordinary concession" on the government's part.
The hearing, which is expected to last for three days, continues.
Posted: 11:29 am February 14, 2013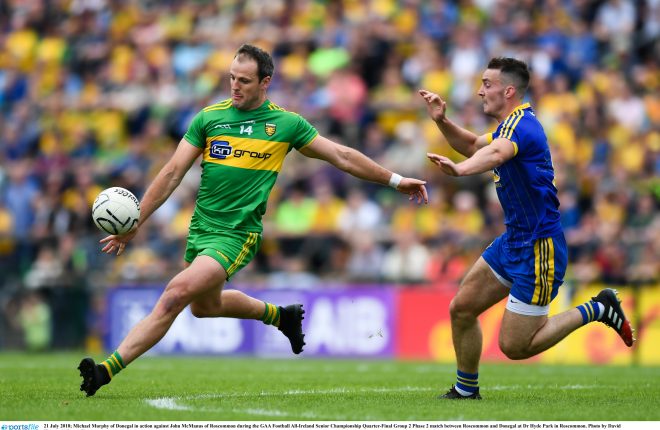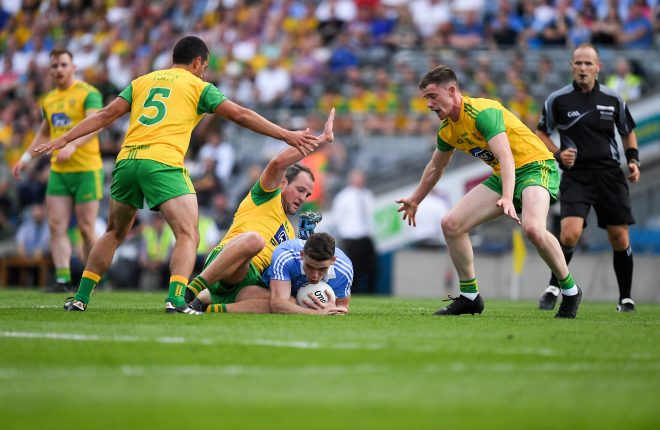 There were high hopes ahead of the first weekend of the Super 8s, but unfortunately the football didn't live...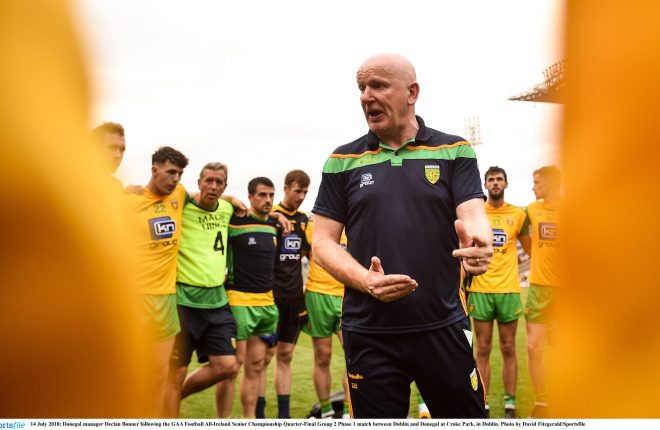 Donegal face Roscommon in Dr Hyde Park on Saturday at 5pm.