BY SEÁN P. FEENY
JUST over a year ago a popular visitor to West Donegal decided spontaneously to leave the hectic life in Los Angeles behind him and stay.
We caught up with Howard Chu this week to see how he has been enjoying life in Gaoth Dobhair one year after making the big decision.
A successful software developer and lecturer for nearly thirty years, Howard is passionate about Irish traditional music and plays the fiddle.
It was his love for traditional music that would eventually lead him to the annual Frankie Kennedy Winter School and his subsequent decision to remain here.
Howard left the cold Midwest and his native Michigan over twenty years ago and moved to Los Angeles to further his career.
He had been a member of singing groups for many years back home in Michigan and so, when he first moved to LA, he sought out groups to get to know people.
Howard said: "I met a singing group at a Renaissance fair and they asked my if I would be interested in playing the fiddle to their drinking songs.
"I had learned the violin from the age of nine, but over the years only played it off and on. I hadn't played the violin in ten years and no idea what I was about to get myself into, but I thought I'd give it a shot." And so he became a member of the group Highland Sun.
Howard began to research fiddle music and once he came across the legendary Chieftains, he admitted he was 'instantly hooked' to Irish traditional music.
He found himself a fiddle teacher in Los Angeles who then pointed him towards further groups such as The Bothy Band, De Danann and of course Donegal's own Altan.
Howard had discovered a real passion for traditional music and by July 1996 he was in Ireland for one month, travelling all over the country.
"I flew into Belfast and drove up to Donegal for several days and I played in some fantastic sessions in McGrory's of Culdaff, Gortahork and other places.
"I then travelled down to Clare to the Willie Clancy Summer School. I was sitting playing in a session with friends that I had met during the festival and a group of people walked in that looked very familiar, and it was Altan," he laughed.
Howard first came to the Frankie Kennedy Winter School in 1996 after hearing about the festival and ended up returning four years in a row.
"There was a few years that I wasn't able to make it back, but then a few years ago I started coming to the festival again.
"It has always been such a wonderful event, especially as it's during the holiday season everyone is in such a good mood and the music is fantastic and very addictive."
During his visit to the annual winter school over Christmas and New Year 2011/2012, Howard made the life-changing decision to stay in Gaoth Dobhair. "It wasn't just the people or the music, there was also a girl – isn't there always," he laughed.
A little over a year into his new life in West Donegal, Howard said it has taken 'a little getting used to', but thanks to his Gaoth Dobhair native girlfriend he was able to adjust to the life with more comfort, he said.
As a specialist in distributed information technologies, Howard is the Chief Technology Officer and Chief Architect of the LA-based Symas Corporation.
The company has a lot of customers in Europe and so moving to Ireland has actually been of great benefit as he can easily travel to meet customers.
"We have partners in Glasgow and therefore Donegal Airport in Carrickfinn makes meeting up extremely convenient. Also Dublin gives us easy access to all of Europe.
"So there's been more than just a music upside to the move, it's been very helpful for our business.
"We work with companies in Sweden, Norway, Germany, Romania, etc. Just the time zone difference alone is a huge improvement," said Howard.
The one challenge for Howard as a software developer based in West Donegal was getting the most suitable internet connection for him.
"I got my internet service provided by NWE Wireless Networks in Derry and I have to say I am very happy with the service I now have."
While work still keeps him busy travelling, Howard said West Donegal is the perfect place to be able to switch off or give you focus when you need to get something done. "The difference between LA and Gaoth Dobhair is like the difference between night and day.
It's safe to say that Howard has settled in well into his new life in Donegal and what an exciting first year it was for him with Donegal winning the All-Ireland.
"I had been to two games before Donegal made the All-Ireland final and we had an amazing weekend then for the final in Hiúdaí's, it was very exciting."
Enjoying the hiking around the county a lot and of course the music, Howard is looking forward to his second year in his new home of Gaoth Dobhair where he feels he has been made feel very welcome by the community.
Posted: 3:48 pm February 22, 2013
Rónán Ó Coirbín, Gaoth Dobhair, Peter Doogan, Gortahork and Patrick Gallagher, Annagry will take part in the Bocce competition...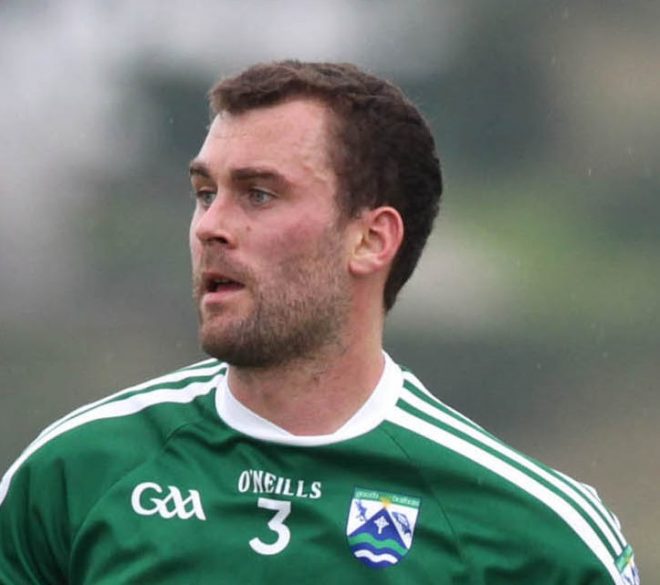 Donegal Together For Yes will launch its campaign at 6pm this evening, Friday, in Jackson's Hotel, Ballybofey.