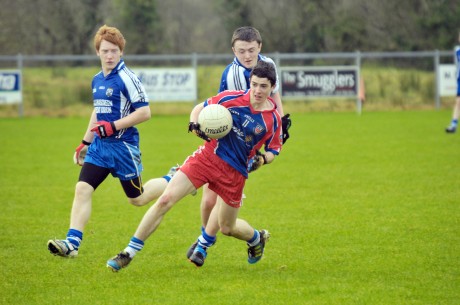 ULSTER BANK U16 ARTHURS CUP SEMI-FINALS
By Aidan O'Donnell in Castlederg
A huge sense of pride and fulfilment was etched across Neilly Byrne's face as the Coláiste na Carraige coach reflected on an absorbing 60 minutes that ended in glorious ecstasy for the proud school from south-west Donegal.
Having been put to the pin of their collar by St. Colm's, Draperstown for the majority of Friday's Ulster Bank U16 Arthurs Cup semi-final, Carrick fought back from being six points down to fashion a memorable victory.
The Donegal U16 champions had serious questions asked of them by their Derry counterparts but they never wilted.
"This bunch of players, I don't know what to say about them at the moment. I'm stuck for words," was the immediate offering from an emotional, slightly shell-shocked Byrne.
A clear message reverberated around the dressing room at half-time – believe.
Byrne added: "We had to get them in at half-time and tell them to believe and to believe in themselves that they were good enough.
"And when a team believes in themselves they'll never give up. They're a credit to themselves and the school. We're looking forward to an Ulster final now which is great.
"We had been chasing it against Ghaoth Dobhair in the county final and were five down at half-time. But they didn't panic in that game and they didn't panic here today. They don't know how to (panic).
"As Master Boyle told them at half-time we have put in so much work this year that if we were anywhere close to them at half-time we'd win the game.
"With ten minutes to go it didn't look like we were going to win it. We needed some big thing to happen and we got the goal, thank god.
"Having said that, I'd say we gave away a poor goal – we tried to pass it over a man's head rather than around him. We got caught cold for four points early in the second half but that's young fellas for you. It's a learning curve for them."
Déjà vu
Conor Doherty proved the hero as he landed a free with the last kick of the game to cap off a remarkable comeback. It was an all too familiar sight following his heroics in the county final against Pobail Scoil Ghaoth Dobhair – and Byrne wasn't altogether surprised that he held his nerve under intense pressure.
"Conor Doherty is Conor Doherty," he said. "He had one before that which hit the post. I told him to go short and I thought he might've done that with the one at the end but maybe the referee told him it was the last kick of the game. Fair play to him because he's an outstanding wee footballer.
"It's fantastic for them. We work and work and work with them and now they're going to an Ulster final. It will be something they'll remember for the rest of their lives."
Manager Paddy Boyle echoed those sentiments.
He said: "It's great for the young fellas, the two clubs and everyone that is involved with them. You can see there now what it means to the people from the two parishes."
Before the final, for which an opponent and a time have yet to be confirmed, Coláiste na Carraige play Tyrone giants Holy Trinity College, Cookstown in the semi-final of the U18 Markey Cup.
"We have the senior semi-final to come on Thursday the 28th so we'll look forward to that too. We're up against the top dogs in Ulster in Holy Trinity College but you want to pit yourself against the best and if you're good enough, you're good enough," said Byrne.
Posted: 9:16 pm February 17, 2013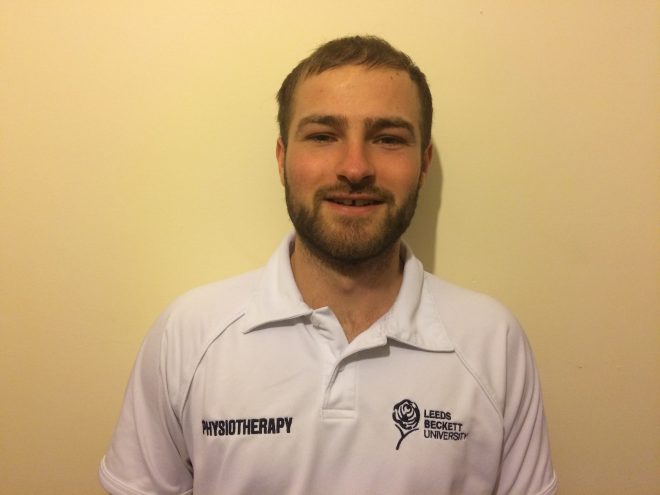 If you'd like to help, please consider taking part in Rory's study by visiting www.tinyurl.com/gaainjuries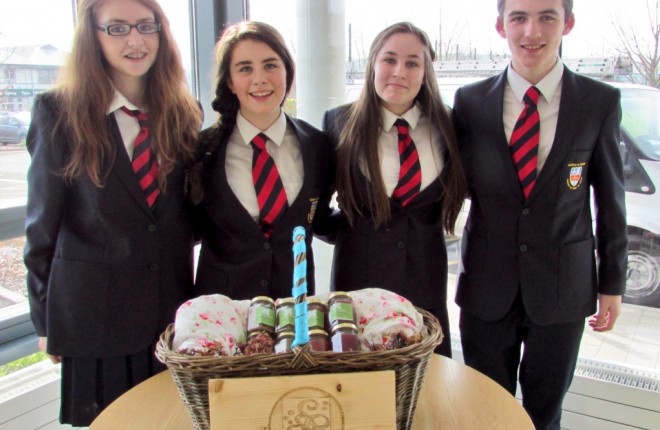 FIVE students from Coláiste na Carraige will travel to Budapest later this week to represent Ireland in the European...