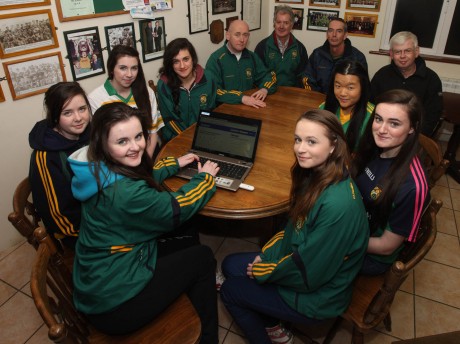 BY HARRY WALSH
JUNIOR certificate students attending Glenties Comprehensive School expect to pick up better grades in their mock exam results when they're announced in the coming days – thanks to Facebook and Twitter.
The U14 and U16 girls teams at Ardara GAA club quit all social media for the month of February to highlight cyber bullying. They also raised enough money for new jerseys during the month-long sponsored event.
Last night, Thursday, the passwords were handed back to the girls at the end of their training session at the Dolmen Centre.
Chairman of Ardara Ladies Board Thomas Boyle said that some of the girls have threatened to stay away from social media for another while yet.
"The girls said that they met up with one another a lot more in February and they've developed a much stronger bond as a result.
"Others spent more time studying for their mocks and, as a result, they might pleasantly surprise their parents with their results," he said.
"On a more serious note, it also gave them the opportunity to look more closely at the growing threat to young people online following a number of teenage suicides linked to online bullying," he added.
Throughout February players were selling sponsorship at €2 per line, hoping to raise €5,000 for a new set of training tops and equipment.
"We've the tops ordered while we've also managed have increased awareness of online bullying. It's been a win win situation," he said.
Posted: 8:11 pm February 28, 2013