THE Regional Cultural Centre Letterkenny will screen four award-winning films as part of the Best of GAZE 2012 Tour next week.
The GAZE Dublin International LGBT Film Festival, which has been presenting, exploring and providing a platform for LGBT cinema and filmmakers worldwide since 1993, is coming to Donegal for the first time from Thursday, February 7 to Saturday, 9th.
All screenings are open to the general public and are free of charge and all are suitable for a general audience with the exception of Keep the Lights On, which is over 18.
The films are aimed at everyone with an interest in cinema and will be of particular interest to anyone with an interest in gay issues.
Wish Me Away on Thursday, February 7 at 8pm features the story of Chely Wright, the American country music star who came out publicly in 2010.
We see Chely talking to her therapist, reminiscing with her sister about their troubled childhood, and confessing her fears and hopes in some really moving and heartfelt personal diary entries.
Keep The Lights On (18+) on Friday, February 8 at 8pm chronicles an emotionally and sexually charged journey of two men in New York City through love, friendship, and addiction.
The Perfect Family"on Saturday, February 9 at 3pm is the story of Eileen Cleary, a devout wife and mother who has just been nominated for Catholic Woman of the Year.
She and her family must undergo an inspection by the local bishop, a test which she expects to pass with flying colours until her daughter breaks the news to her that she is gay, engaged and pregnant.
A drama with laughs, a heart and a Hollywood cast including Emily Deschanel (Bones), Jason Ritter (Parenthood) and the legendary Kathleen Turner.
Vito on Saturday, February 9 at 5.30pm is a documentary about Vito Russo a central figure in American LGBT history.
His involvement in the LGBT community can be divided into two roles: that of political activist, as a founding father of the gay liberation movement, and that of gay film critic, re-appropriating Hollywood film as gay cinema and publishing his seminal text, The Celluloid Closet.
All four films are screened at the Regional Cultural Centre and all are free of charge.
Tickets are available on the door in advance of each film. For further information telephone 074 91 29186 or email rcc@donegalcoco.ie.
Posted: 10:27 am February 1, 2013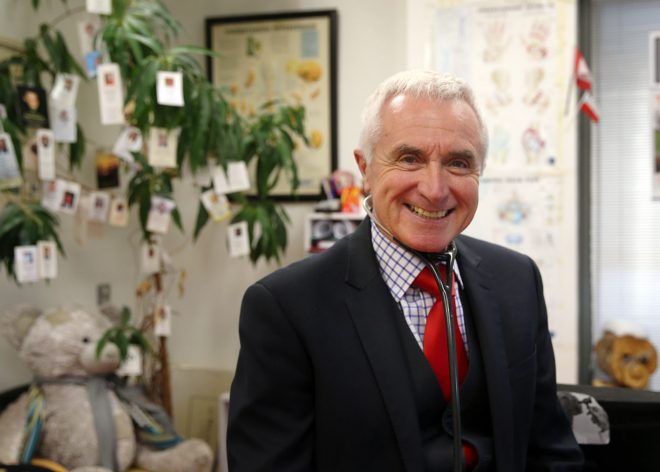 Letterkenny based GP Dr James McDaid said that an 'awful' lot of people across Donegal were using benzodiazepines.