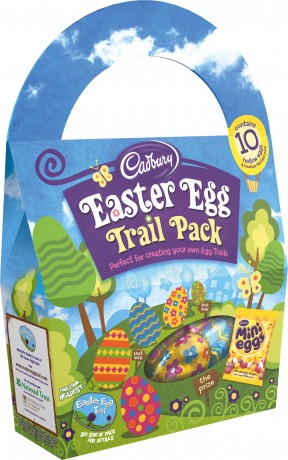 CADBURYS are offering up to 1,000 Easter eggs to community groups in Donegal and  across the country who want to organise Easter egg trails.
The chocolate producer recognise that  Easter Egg Trails have become a huge part of family celebrations each year and they are delighted to support some of these events. 
This Easter, Cadbury will support up to 20 events of all different sizes across Ireland that add to the cultural life of their community, by providing them with up to 1,000 tasty Cadbury Easter Eggs.
If you are an event organiser for a big or small group in Donegal and feel your Easter Egg Trail would benefit from the support of Cadbury's help, you can apply by filling out the entry form on the Cadbury Facebook page. You can also follow the Cadbury Twitter profile for regular updates. 
Entries can be submitted now, until midday on March 13 and the winners will be announced during the week of March 18.
Posted: 4:03 pm February 26, 2013