BY SEÁN P. FEENY
VISITORS from near and far flocked to one of West Donegal's favourite public houses over the last four nights to celebrate a very special anniversary with something it is known for best – top class music.
This weekend Teach Hiúdai Beag hosted its first of three weekends of events this year to mark the pub's 50th anniversary.
It was a weekend full of music and recollections for Hiúdai Beag's as proprietor Hughie Ó Gallachóir welcomed locals and visitors to celebrate this special occasion.
The weekend came to a close on Sunday night with a concert featuring the next generation of young musicians from the parish of Gaoth Dobhair as the talented group An Crann Óg took to the stage for a night of great traditional music.
Saturday night was the second night of Oiche Cheoil agus Amhránaiochta, following Friday's fantastic night with sisters Maighread and Tríona Ní Dhomhnaill who were Donal Lunny and Paddy Glackin for their performance.
The second night featured two renowned families and a very popular Scottish fiddle player who entertained another full house at Hiúdaí's.
Clann Uí Maonaigh has been the pride of the parish for decades and from the late Francie, his children Gearoid, Mairéad and Anna, through to the next generation, his grandson Ciarán (Fidíl), have entertained music lovers for years at the pub.
The three siblings did what they do best and have been doing at Hiúdaí's since they were little children, and that was perform world-class traditional music and Irish songs.
Always a welcome visitor to Hiúdai's, Scottish-born fiddle player Stephen Campbell took the audience on a musical journey from Scotland, Donegal, to Nova Scotia, America and back as he played a range of pieces accompanied by proprietor Hughie, a noted session musician in his own right.
From Carolan's Concerto, made famous by the late great Belfast fiddle player Sean McGuire, to tunes he learned from Liz Carroll in the 1970s, Campbell was thoroughly entertaining.
As a very special treat, Hiúdaí's welcomed the wonderful Malin sister trio, the Henry Girls, who were performing at the pub for the very first time.
The three sisters, Karen, Lorna and Joleen, accompanied by legendary Letterkenny guitarist Ted Ponsonby, certainly won a lot of new fans over this weekend as the played their great blend of folk, traditional, Bluegrass and Americana for the audience with original songs like December Moon, Sing My Sisters Down and the beautiful lullaby Sweet Dreams.
And what could have topped off such a fantastic night better than seeing Clann Úi Maonaigh joining the Henry Girls for a rendition of Gleanntáin Ghlas Ghaoth Dobhair/Paddy's Green Shamrock Shore.
Yet again, another memorable night at Teach Hiúdaí Beag and there are plenty more to come this year and many years to come!
Posted: 12:13 pm February 19, 2013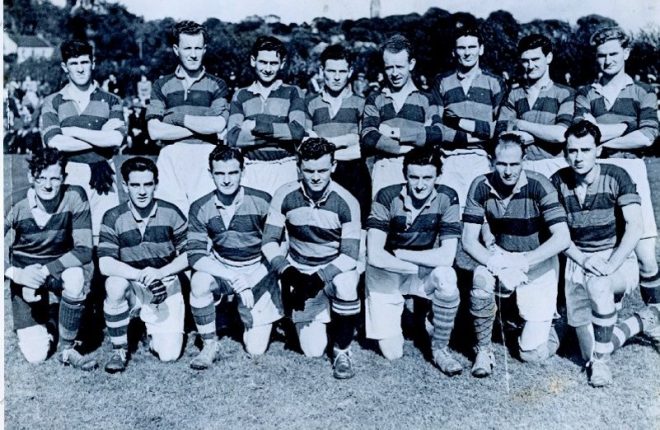 There is a great rivalry between the two clubs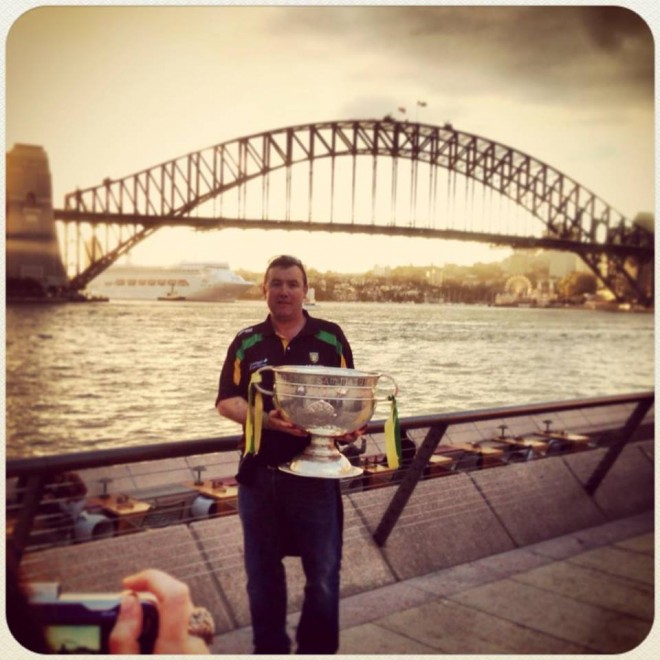 Donegal have been without a Cisteoir since July when St Naul's clubman Cieran Kelly stepped down, and the Executive...