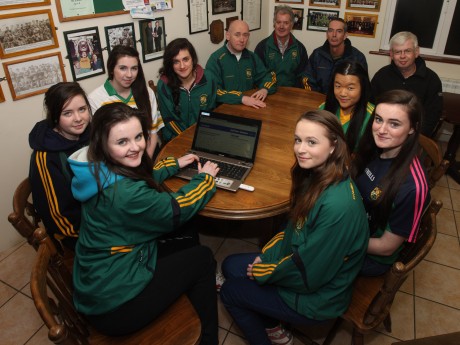 BY HARRY WALSH
TO RAISE awareness of cyber-bullying, Ardara Ladies GAA under-age football teams have decided to undertake a social network communications shut-down.
As a result, members of the club's U16 and U14 squads have agreed not to use Facebook or Twitter throughout the month of February. Sponsorship cards have been issued for this unique venture and the girls will be asking people to donate €2 with the money gathered going towards the purchase of new training tops.
The idea for the novel challenge came from Joseph McLaughlin, one of the club's young coaches, and received support from team managers Terry McCole and John Sweeney. Thomas Boyle is Chairman of the Ardara Ladies Board.
"Over Christmas we were trying to come up with ideas for fund-raising. With all the talk about cyber bullying and the recent tragedies and the girls involved being around the same age as our panels, we thought it was something new which we could put to the parents.
"It was important that we had the parents behind us and, thankfully, they also thought that it was a good idea. Unfortunately cyber bullying appears to be all too common across Ireland these days and anything we can do to raise awareness can only be good.
"The girls will close down their accounts on Facebook, Aøsk fm and other social media sites for the month of February. Their parents will be asked to change the passwords so that there can be no cheating.
"In today's climate one day without Facebook is a big ask for these teenagers. By undertaking this task we're trying to raise funds for the club and, more importantly, raise awareness of cyber bullying.
"Hopefully other clubs and organisations throughout the county and further afield will take a leaf out of our book and do something similar in the weeks and months ahead," Mr Boyle said.
Posted: 2:00 pm January 24, 2013