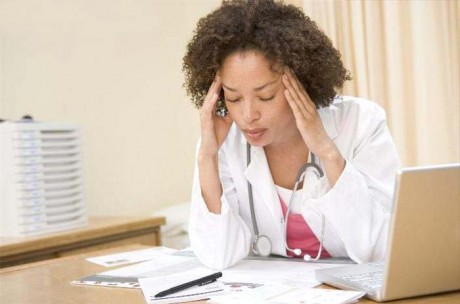 CATHERINE COOK

FEARS are growing among doctors at Letterkenny General Hospital that "horrendous working conditions" will have a serious impact on their own well-being and, in turn, that of the patients they are treating.
This week the Donegal News spoke with one Junior Doctor who outlined the realities of the conditions they are working under at LGH. He asked not to be named for fear of disciplinary action being taken against him.
The doctor said issues were brought to the fore again this week following an article written by Dr Anthony O'Connor in the Medical Independent. In the article he spoke of his own battle with depression, but also how strenuous working conditions contributed to the suicide of two female doctors in Dublin last year.
"I didn't know the girls personally, but a lot of my colleagues at the
hospital here did. Like me, one was in their twenties, the other in their early thirties. It has taken this article to get doctors talking openly about facing these issues," said the doctor
"This is not a new problem, this is something that junior doctors have experienced for years. However, the time has come now to stand up once and for all and say that we are not prepared to continue in this way because it is not safe or fair on us or the patients."
He continued: "The EU working time directive was implemented a few years ago. It states that we are not to work more than 48 hours in one week or to work a shift greater than 24 hours. At Letterkenny Hospital these regulations are being broken every week," said the doctor. He added that while it is not the norm, it is not uncommon for a doctor to work three 28 hour shifts in one week. The majority of junior doctors or Non Consultant Hospital Doctors (NCHDs), however, work at least two 28 hour shifts in one week and often work straight 36 hour shifts.
Excessive working hours
He maintained that at least 100 NCHDs at Letterkenny Hospital are subject to excessive working hours and said that management are fully aware of the situation. "These shifts are rostered by manpower. Management know exactly how long we work."
He went on to state: "The main issue is that working long shifts like this makes it difficult to function properly. There are concerns for our own well-being and for health and safety. A lot of surgical doctors do these same shifts and they can be up all night and then expected to attend an operation, regardless of what type of sleep they have had. This is not safe and it is not fair on the patients we are supposed to be looking after.
The doctor said patients at the Hospital are often shocked to be seen by the same doctor for perhaps three days in a row.
When asked if it was the belief of NCHDs at LGH that a system could be implemented which would reduce the excessive hours they are working, the doctor replied: "Yes, this would be very easily achievable except it will take more doctors and the government are not prepared to provide funding to make that happen. There is a system in New Zealand and in the UK where doctors work 11-12 hour shifts. Even Galway Hospital brought in a shift-based system three years ago and that has been working successfully."
He continued: "All junior doctors are essentially still training to go on to be either GPs or hospital consultants or whatever their chosen field is. But, we can't progress until a consultant signs off on what we have been doing. There is a hierarchical system in place here and junior doctors are scared to assert their rights when it comes to working hours. They feel that if they don't work these excessive shifts then they will not get on in their profession.
He maintained that the working hours also have a significant impact on family life. "When you work like this it is impossible to have a social or family life. You can easily go 10 to 14 days with no rest period in between, and by which stage you are physically and mentally exhausted."
He continued: "Sometimes people come away from hospital with a bad experience, perhaps they feel a doctor might have been rude or aggressive towards them. But, in reality when you have been working a 36 hour shift you can snap at people, and that is not they way we want it to be."
According to the doctor, the title 'junior doctor' also takes away from the amount of work they are responsible for. "This implies that we are at the bottom of the chain, that we are not like an important member of the team. In reality, most of the treatment in hospitals is given by junior doctors and most procedures are done by junior doctors."
He also expressed concern over a lack of training being provided at Letterkenny General Hospital. "We are not getting the training we need because there are difficulties in allocating time for training and getting time off for training. There are staff shortages but medical manpower don't get involved in that. Even if you want to take annual leave, which we are entitled to, it is up to us to find someone to cover our shifts. There is even a fear of calling in sick because management have no system to cover that.
The doctor said that while these concerns are widespread among his colleagues across the country, the general public are not aware of the conditions that most doctors are working under.
"There is a perception out there that junior doctors only have to work longer hours for a few years when they are training, but the reality is, our training is a minimum of seven years. For this campaign to be successful, we have to have the support of the general public. The IMO have been reluctant to go down the route of industrial action and that is because they think the public support is not there.
The conditions we are looking for are about ensuring that we can work safely and respect the patients. We need to be able to look after them properly
He stressed, however, that the concerns of junior doctors are directed at the government and senior HSE management and said he was in no way criticising the staff or the hospital.
"The general staff here in Letterkenny are great. They are incredibly supportive of the doctors and if it wasn't for them it would be a lot harder to work here. I am in no way trying to run down the hospital itself. This is a national issue."
Strong criticism was levelled at the government, and particularly at the Minister for Health, Dr James Reilly.
"Coming form a medical background the Minister should be more conscious of what is happening in the country's hospitals. At the moment, however, he has no intention of attempting to implement change. His own son is due to qualify as a junior doctor shortly, so whether or not that has any impact, remains to be seen."
He concluded: "What we really need to do id get the message out there and to get the support of the general public. Our local TDs and Senators have been written to but there have not been many responses. Because of the way the profession has been set up it is very difficult for junior doctors to argue their case and stand up for their rights.
Posted: 9:53 am January 25, 2013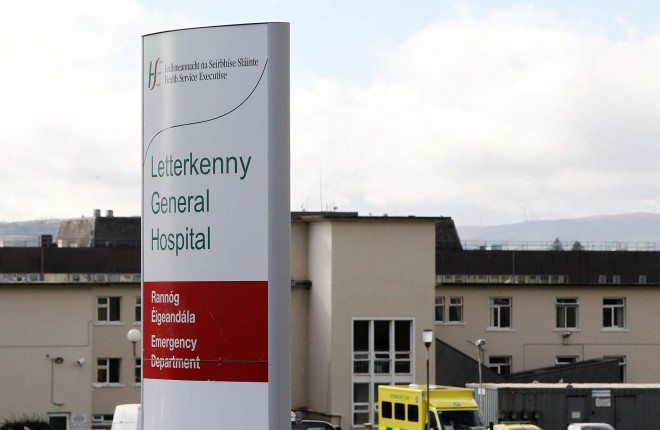 THERE are no 'current plans' to charge patients at Letterkenny University Hospital (LUH) for the pleasure of watching TV,...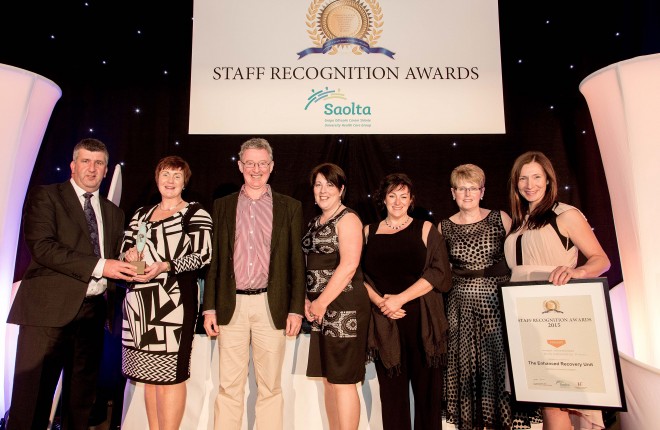 Staff at Letterkenny University Hospital received an award at the recent Saolta University Health Care Group Staff Recognition Awards.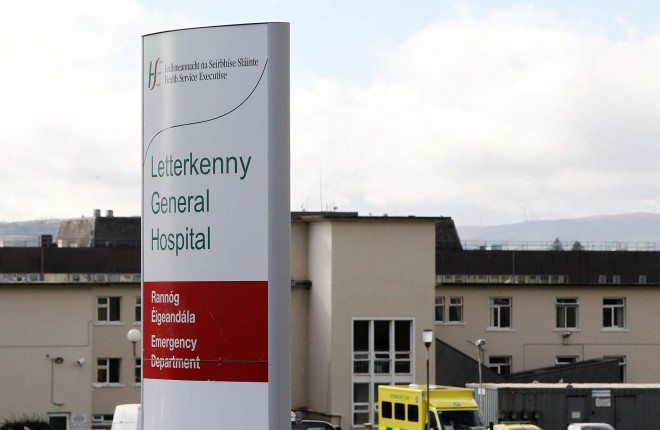 SINN Féin Finance Spokesperson Deputy Pearse Doherty has blasted the Government over the spiralling costs of employing agency staff...