COLAISTE NA CARRAIGE 3-11 CARNDONAGH COMMUNITY SCHOOL 0-07
BY CHRIS MCNULTY
COLAISTE na Carraige just keep on winning.
The proud south-west Donegal nursery collected its fourth Donegal senior schools title in five years yesterday afternoon as they blitzed Carndonagh Community School in the final at Castlefin.
With little more than 200 pupils, the alma mater of All-Ireland winners Martin McHugh, James McHugh, John Joe Doherty, Noel Hegarty, Mark McHugh and Patrick McBrearty has a proud heritage in schools competition.
Yesterday, they proved again that size doesn't matter. Carndonagh Community School houses over four times as many pupils and they looked to have planted the seeds of glory when they built up a 0-6 to 0-3 lead by the 24th minute.
At that stage, Carrick were struggling to cope with the presence of Seamus Houton and Kevin McLaughlin inside.
But then the game turned in a dramatic end to the opening stanza. After Aodhán McGinley arched over a superb long-range score, Conor Doherty outfoxed Carndonagh 'keeper Patrick McGilloway to flick McGinley's Hail Mary to the net.
McGinley added another score before Ryan Gillespie gave the Carrick side a five-point interval cushion when he steered home after a superb burst by captain Eoin McHugh.
Just twelve seconds into the second half, Carn's hearts sank as Carrick stole in for their third goal; Gillespie again providing the finishing touch after Stephen McBrearty magnificently flicked McGinley's pass into his path.
Deflated Carndonagh scored just once in the second half, through a Conor McCormick free six minutes from the end, and their misery was compounded when Kevin McLaughlin was shown a second yellow card in the 46th minute.
Both teams advance to the Markey Cup, but it's Colaiste na Carraige who do so with yet more silverware in their satchel.
Colaiste na Carraige: P Byrne; J McGinley, M Byrne, J Shovlin; C Cannon (0-1), P Ward, A McClean; S Jones, A McGinley (0-5, 3f); P Cunningham, R Gillespie (2-0), E McHugh (0-1, 1f); C Doherty (1-1), S McBrearty (0-2, 1f), P McNern. Subs: P O'Neill (0-1) for Cunningham (51 mins), C Doogan for Gillespie (54 mins), D Gallagher for McClean (58 mins), P McNelis for Doherty (60 mins).
Carndonagh Community School: P McGilloway; C Byrne, D Monagle, M Crampsie; A Friel, D Devlin (0-1), C Brennan; C McCormack (0-1, 1f), F Doherty (0-1); M McLaughlin, A Byrne, D McLarkey; C Canny (0-1), K McLaughlin (0-3, 1f), S Houton. Subs: G Doherty for McLarkey (42 mins), C O'Sullivan for Canny (48 mins), P Roddy for Byrne (49 mins), J McLaughlin for Friel (55 mins), D Coyle for M McLaughlin (58 mins).
Referee: I Molloy (Donegal).
SEE FRIDAY'S DONEGAL NEWS FOR FULL COVERAGE
Posted: 11:11 am January 16, 2013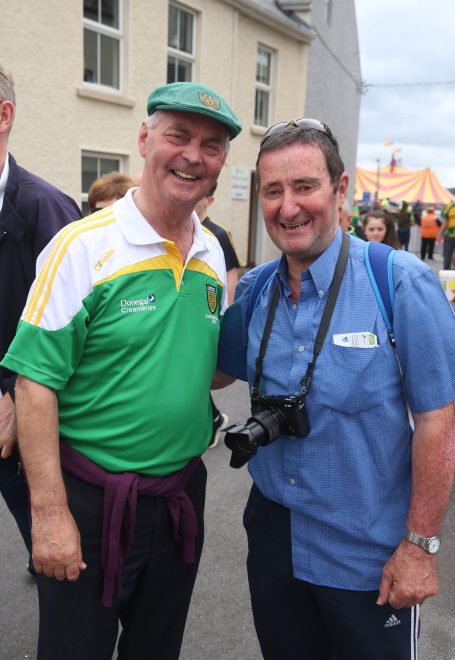 The Glenties native has captured images from thousands of games for local and national publications, including the Donegal News,...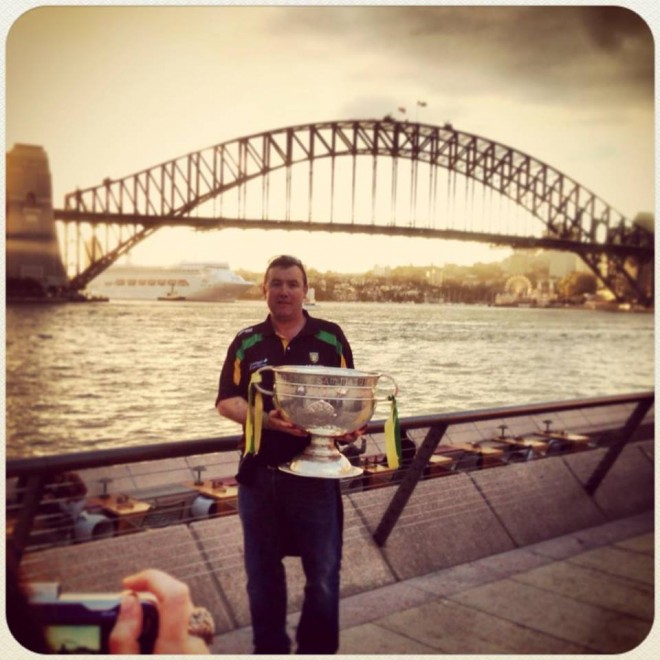 Donegal have been without a Cisteoir since July when St Naul's clubman Cieran Kelly stepped down, and the Executive...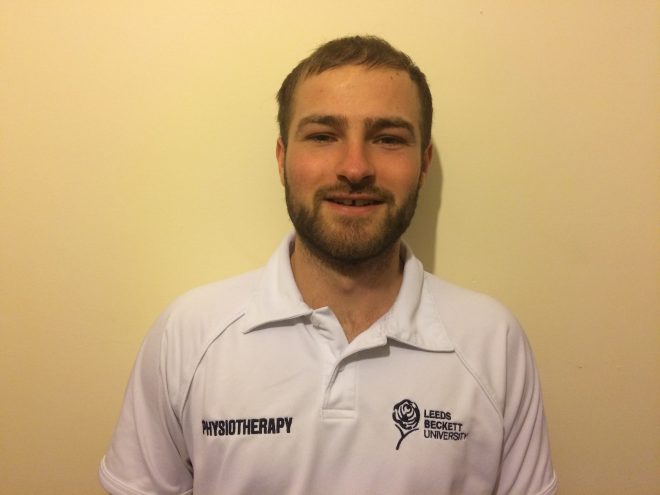 If you'd like to help, please consider taking part in Rory's study by visiting www.tinyurl.com/gaainjuries