BY CHRIS MCNULTY
SÉAMUS Coleman returned from injury in style last night – netting the fourth goal in Everton's FA Cup win over Cheltenham Town at Whaddon Road.
With Cup romance and magic alive and well following Brighton and Hove Albion's win over Newcastle United, non-League Luton Town's win over Championship side Wolves, Macclesfield's triumph over Cardiff City and Mansfield giving Liverpool a scare, the Everton manager David Moyes took no chances with his selection for the visit to the confines of the League Two side.
Killybegs man Coleman was restored to the starting eleven having been out for four games with a hamstring injury. The Republic of Ireland full-back marked his return with a majestic 58th minute goal to celebrate his first goal since earning a new five-year contract at the club.
Victor Anichebe picked out the marauding Coleman and he clipped a clever shot over the advancing goalkeeper, Scott Brown, to kill the tie, before Marouane Fellaini completed the scoring.
Coleman's goal, his fourth for the club and second for them in the FA Cup, was exquisite, prompting him to declare: "I think that's the best goal I've ever scored."
Coleman has been playing at right-back for much of this season, having operated quite a bit on the right-hand side of the midfield previously for the Goodison Park outfit.
He said: "I don't score too many, it's been a while since my last one. It had been playing on my mind and just before the game Shane Duffy said: 'You are going to score tonight'. He was right, thankfully!
"I just passed to Victor and made the inside run, he picked me out with a good ball and I had to concentrate on getting my touch right. It sat up and I could just flip it over the keeper. Thankfully it went in."
The strong Everton team led through Nikica Jelavic's 12th minute opener and added another, through a Leighton Baines penalty nine minutes later. After a splendid Leon Osman goal early in the second-half, the first sell out at Whaddon Road in seven years was lifted when Russell Penn netted to make it 3-1.
However, Coleman and Fellaini made safe the win to send the Toffees into a fourth round meeting with either Bolton Wanderers or Sunderland.
"They showed a lot of respect for the FA Cup putting out that team," Mark Yates, the Cheltenham manager, noted after the game.
Coleman said that Everton – beaten by Liverpool in a semi-final last season – were determined to advance. He said: "It was never going to be easy coming here, there's always a Cup upset but we were ready for it and you could see from the team the manager put out that we weren't taking anything for granted.
"Thankfully we got a couple of goals ahead and it was more comfortable from then on and we could pass it about a bit more."
The 24-year old was glad to be restored having missed the busy Christmas schedule as a result of a troublesome hamstring. He managed to last the 90 minutes at Cheltenham.
Coleman said: "I was glad to get back. I've only missed 13 days but because there have been so many games in a short period of time I feel like I have been out for longer.
"I was glad to get back on the pitch and I feel good now. The hamstring is good again.
"I'm back training again and the team has been doing well lately. It's up to the manager whether or not he wants to put me in at the weekend – if he does, I'll be ready."
On Saturday, Everton host Swansea at Goodison, where they hope to continue the form that has seen them lift to fifth in the table.
Coleman said: "We are ready for Swansea now, it will be another difficult game but are playing well and we will look for another three points on Saturday."
Posted: 3:39 pm January 8, 2013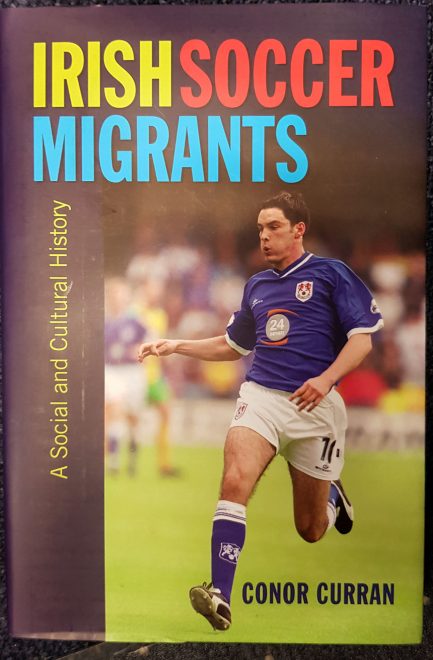 The book looks at the experiences and achievement levels of Irish-born football migrants to Britain and further afield.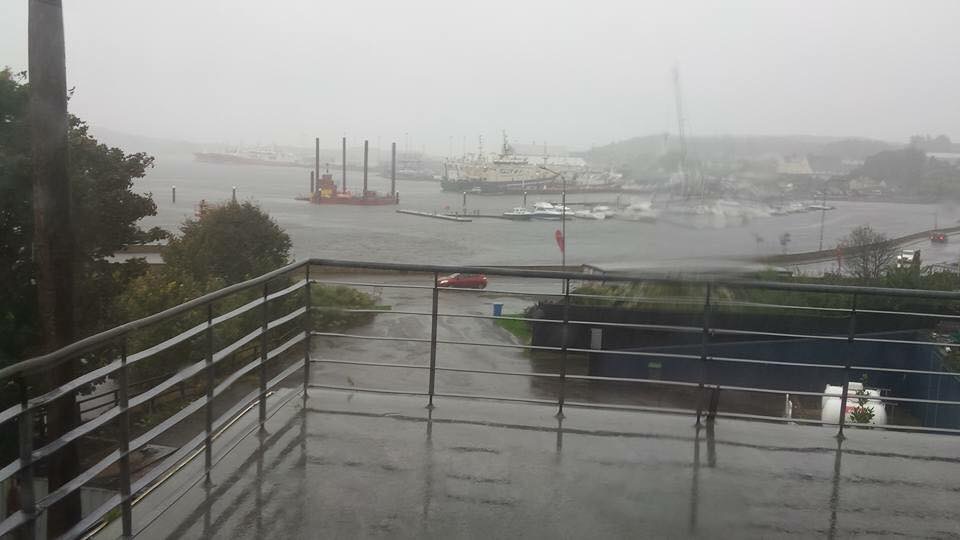 As a result of the extended period of heavy rainfall experienced yesterday, 4th October 2017, Donegal County Council's...
South Donegal has been hit with a 'disastourous' flood following heavy rainfall and a high tide yesterday evening. ...