BY CHRIS MCNULTY
FOR A school of its size, Colaiste na Carraige just keeps raising the bar.
The school houses around 200 pupils, half of the boys, and yet is the yardstick when it comes to Vocational Schools football in Donegal.
In recent years, the school has reached heady heights indeed. Tuesday's comfortable win over Carndonagh Community School saw a fourth senior title in five years head back to Carrick. Last year was the odd one out when they were beaten by Rosses Community School in the semi-final.
2009/10 was the golden school year for Carrick as a clean sweep of under 14, under 16 and senior titles headed for the south-west. That year, their under 16s reached the Ulster Under 16 final, losing out to Holy Trinity, Cookstown. To be even competing with such names as Holy Trinity Cookstown is staggering for a school of its size.
And yet Colaiste na Carraige has a rich heritage on this stage. They remain the only Donegal school to win a Markey Cup title, a team including John Joe Doherty winning there in 1985.
In many ways, they could be seen to be punching above their weight, but the longevity and the conveyor belt dismisses this notion. Next week, their under 16s are in semi-final action while this batch of senior players are out in Ulster against Southern Regional College from Newry.
Just two clubs provide players to the school, but the fierce rivalry of Naomh Columba and Kilcar is laid at the gates of the school when they unite in the Carrick colours.
"The minor teams of the two clubs are going well at the minute – both were in finals in 2012," said Colaiste na Carraige senior manager, Noel Ward.
Having lost two marquee names from the class of last term that reached only a semi-final, hopes weren't high, but again they enter the provincial route in hopeful mood.
Ward said: "We won't tempt fate, but we'll definitely give it our best shot now. we were disappointed in the past in Ulster, but you don't know how it'll go.
"We lost Paddy McBrearty and Ryan McHugh. They were huge players. Last year was a major disappointment. We thought we would have done better and on paper we should have."
Tuesday's final didn't start well, but the late first half goals by Conor Doherty and Ryan Gillespie turned the screw in their favour.
The manager said: "We knew the boys weren't at their best and three turnovers came off them early in the game.
"They knew themselves that they just weren't getting into it. In the last ten minutes of the first half we started to see what they were capable of.
"We did bolster the defence and once we got Stephen McBrearty out around the middle to get on the ball, that was the turning point. We had to win it in the middle of the field."
The smallest man on the field, Doherty, came up with two of the games big plays, in scoring a goal himself and having a big part to play in the other.
Ward said: "The two scores coming from Conor were crucial before half-time. That set us up rightly for the second half and they knew that there was more in them and we came out well for the second half."
And twelve seconds into the new half, Gillespie's second goal knocked the stuffing out of Carn.
Ward said: "It was an excellent start alright and really and truly it was always going to be very hard for Carndonagh to come back from that.
"Their heads went down a bit after that. There is a wee bit of history too – they met in under 14s and under 16s and sometimes it can be kind of hard to shake that sort of thing. When we put a bit of daylight between us then it was just too hard for them to get back into it."
A new batch of county champions will adorn the historic corridors of Colaiste na Carraige. An assault on Ulster comes next – and you couldn't rule out some more prized scalps being added to their bow. It's just the way it is with them.
Posted: 4:45 pm January 17, 2013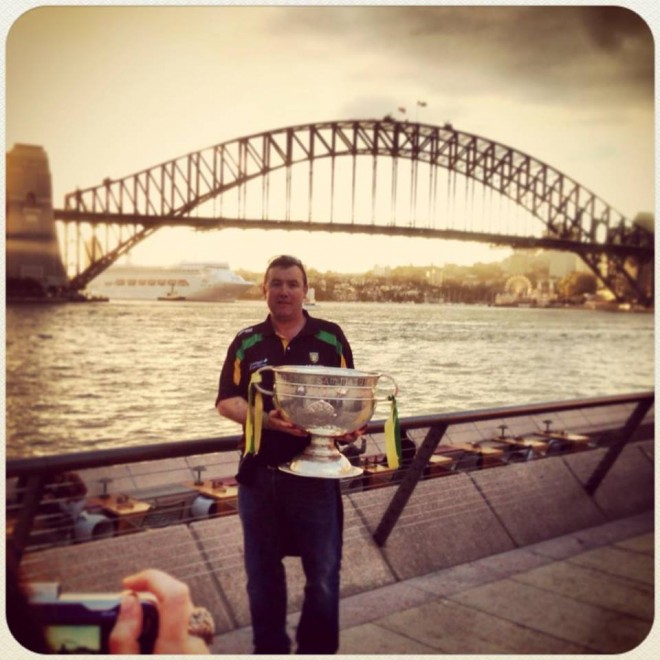 Donegal have been without a Cisteoir since July when St Naul's clubman Cieran Kelly stepped down, and the Executive...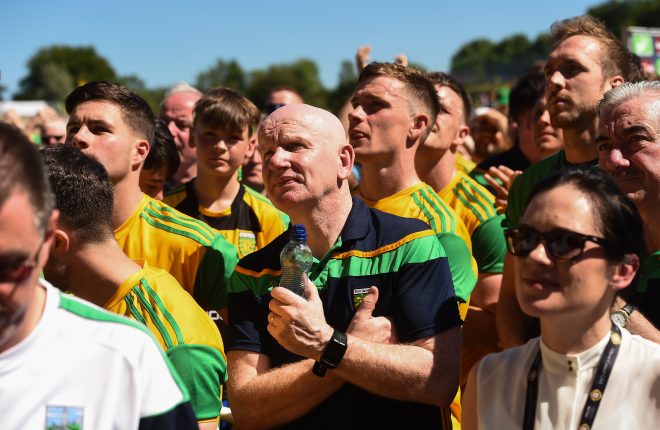 Last Sunday was one of those really special days to hail from Donegal
McBrearty's season is over.