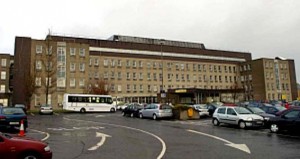 DUE to the presence of the Winter Vomiting Bug, no visitors will be allowed to visit Letterkenny General Hospital (LGH) at this time in order to help curtail the spread of infection.
There will be allowances made for the maternity department where fathers will be allowed to visit.
In cases where a patient is critically ill, a nominated next of kin should ring the ward in advance to make arrangements to visit.
All appropriate infection control measures are being taken to deal with the situation at the hospital at the moment and the ban on visiting will remain in place until the wards are free from the outbreak.
"We are appealing to the public to adhere strictly to the ban on visiting."
"Letterkenny General Hospital wishes to thank patients and the public for their co-operation and apologise for any inconvenience cause," a HSE spokesperson said.
Posted: 5:17 pm December 14, 2012