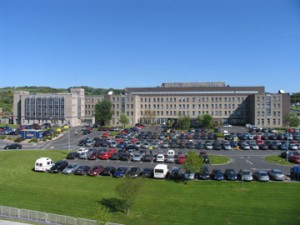 VISITING restrictions have been put in place at Letterkenny General Hospital following an outbreak of vomiting and diarrhoea in a number of wards.
The Health Service Executive (HSE) have asked people not to come to visit patients at any time if they currently have diarrhoea or vomiting or if they have had diarrhoea or vomiting in the last two days or if anyone in their household had diarrhoea or vomiting in the last two days.
In addition, they have asked that children are not brought to visit patients in the hospital unless absolutely necessary.
The HSE have confirmed the visiting restrictions were put in place due to an increased incidence of diarrhoea or vomiting on Surgical 1 and Medical 3 Wards.
A spokesperson stated: "To help curtail the spread of this, Letterkenny General Hospital is curtailing visiting in these two wards from today; the wards affected are Medical 3 and Surgical 1."
The spokesperson added: "All appropriate infection control measures are being taken to deal with the situation at the hospital at the moment and the visiting restrictions will remain in place until the wards are free from the outbreak. We are appealing to the public not to bring children to the hospital and to adhere strictly to visiting restrictions and hygiene guidelines."
In issuing general advice for visitors, the HSE have stated that people who are unwell or have vomiting or diarrhoea, or have had vomiting or diarrhoea in the last two days, should not visit the hospital. Children should not be brought to the hospital.
Visitors will not be allowed to visit Medical 3 or Surgical 1 wards unless there is an exceptional need; this will have to be agreed with the Clinical Nurse Manager.
Only essential visits should be made to the other wards in the hospital and should be confined to one person at a time.
Visitors should refrain from moving from one section of the hospital to another and should avoid canteens and any other food dispensing areas.
Visitors should wash their hands thoroughly before entering or leaving the inpatient area, or after a visit to the toilet.
Those with a serious illness should not visit the hospital, as they may be more likely to get sick if they come in contact with the virus.
People who have symptoms such as 'upset tummy' should not attend the hospital but contact their GP in the first instance if they have serious concerns.
The spokesperson concluded: "Letterkenny General Hospital wishes to thank patients and the public for their co-operation and apologise for any inconvenience caused."
Posted: 2:39 pm December 10, 2012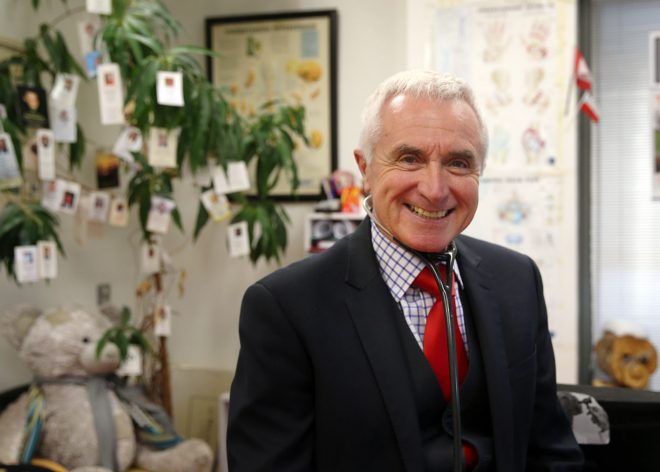 Letterkenny based GP Dr James McDaid said that an 'awful' lot of people across Donegal were using benzodiazepines.