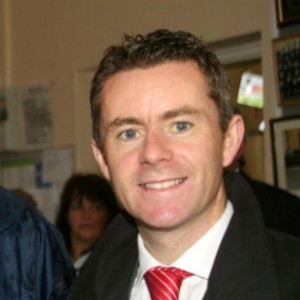 SENATOR Brian O'Domhnaill has said he will again raise concerns over NAMA after receiving what he claimed was an aggressive letter from the Agency.
Last week, Senator O'Domhnaill accused NAMA of acting disgracefully, and said it is time it was fully investigated. However, Senator O'Domhnaill confirmed that since then, NAMA has written to him and called on him to "immediately substantiate or withdraw" serious allegations he made about the agency.
The letter was sent by NAMA's head of relationship management Martin Whelan to Senator O'Domhnaill, who had raised operational matters at NAMA during the Order of Business on Wednesday.
Mr Whelan said the Senator was "wrong on all points" raised in the chamber and accused him of making "groundless allegations without first checking the facts with Nama".
Senator O'Domhnaill had called on Finance Minister Michael Noonan to come into the Seanad and address mounting concerns about the levels of transparency at NAMA, and made reference to a previous transparency bill Fianna Fail had tried to bring in, but which had been voted down by Fine Gael and Labour.
He said: "Officials are leaving NAMA as well as joining it. Two senior officials that were involved in the HSBC violation – in which that bank repeatedly violated anti-money laundering rules and accepted billions of dollars from drug cartels resulting in it having to pay the US government $2bn – are now employed by NAMA.
"I refer to two senior officials that were previously employed by NAMA. One of them was responsible for handing out a very lucrative contract to a high-profile commercial property asset management group. He has now been given a private arrangement with that company and is employed by it."
In his letter, Mr Whelan said: "You are totally incorrect in saying that two senior HSBC officials involved in violations . . . are now employed by NAMA. Given the serious nature of the allegations made – including the specific allegations in relation to an unnamed former employee of NAMA – it is imperative that you either immediately substantiate these claims or withdraw them.
"I would expect that the issues raised will be addressed as a matter of urgency by you."
Senator O'Domhnaill told the Sunday Indepdent that he rejected Mr Whelan's "aggressive" letter and likened it to "an attempted gagging order".
He said he would not only be ignoring his demands, he would be "going on the attack" on Tuesday, when he plans to raise the issue of NAMA again in the Seanad.
"I have to say I laughed when I first got the letter. As a public representative I have never received such a letter from a State agency. I intend raising this issue again, and demand greater clarity. As it stands, there is no transparency around NAMA," he said.
Fianna Fail is set to reintroduce its transparency bill in order to shed greater light on the working operation of NAMA in the new year. Mr Noonan was a staunch critic when in opposition, but has softened his stance since taking office.
Posted: 3:02 pm December 17, 2012