THERE is no better way of getting into the festive spirit than watching a classic Christmas film, so please join Pop Up Cinema for a very special screening of one of our favorites, ELF, back on the big screen where it belongs, for one night only, at Regional Cultural Centre, Letterkenny on Thursday, December 13 at 7pm.
If you haven't seen Elf, then you're in for a treat! Starring Will Ferrell, Zooey Deschanel and James Caan, this hilarious comedy tells the story of Buddy, a human brought up by elves in the North Pole, who undertakes a journey to find his real parents in New York City. Naturally, his childlike mentality causes chaos everywhere he goes, but with hilarious and heart-warming results.
Make no mistake; Elf is a modern Christmas classic, one that gets better with each viewing, best enjoyed with a big audience and some tasty Christmas treats!
The screening is the inaugural venture of, Pop-Up Cinema a Transition Year Mini Company established by students from Colaiste Ailigh, Letterkenny.
The admission price (€6 for adults, €4 for children, with a Special Family Ticket Price of €15 for two children and two adults) includes FREE hot chocolate and edible Christmas treats for all!
What's more, a Very Special Guest will introduce the screening, all the way from the North Pole. Come and get in the Christmas mood with Buddy The Elf and Pop-Up Cinema… Yule have a great time!
For further information and advance booking make contact via popupcinemalk@gmail.com or call Tel 07491 29186.
Posted: 4:08 pm December 7, 2012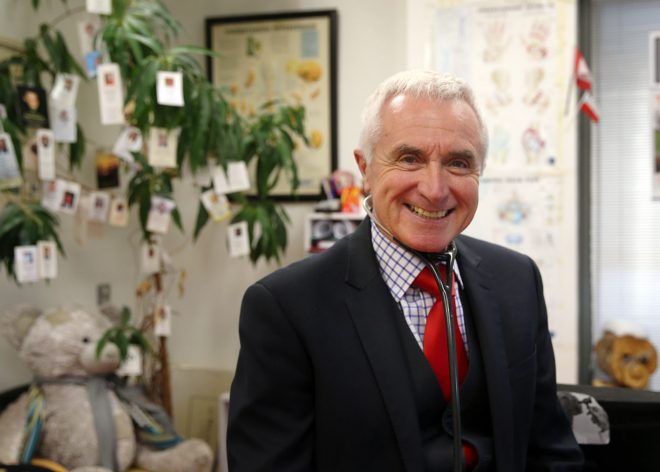 Letterkenny based GP Dr James McDaid said that an 'awful' lot of people across Donegal were using benzodiazepines.