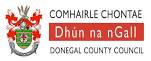 BY C.J.MCGINLEY
OVER 4,300 people are in urgent need of housing in the county. Figures just released from Donegal County Council show 2,631 persons are presently on the Housing Waiting List for more than 18 months.
However, there are also a signficant number of people in private rented accommodation and in receipt of rent supplement so the total need is estimated to be in the order of 4,300.
As rent supplement is payable to persons who are deemed to unable to meet the cost of accommodation through their own resources, they are also deemed to have a housing need.
"The council is striving to meet the needs of applicants using a combination of allocation of existing-proposed social housing stock, leased properties, housing accommodation and accommodation acquired under the Rental Accommodation Scheme," Director of Housing Services, Mr Liam Ward explained.
"In the current economic climate, it is recognied that the Rental Accommodation Scheme is a key option in meeting the medium-long term housing need. Over 616 persons have been accommodated under the scheme to date with a further 100 targeted in 2013," he added.
Posted: 10:06 am December 17, 2012