BY SEÁN P. FEENY
AS Letterkenny Youth Theatre prepares to present its latest production next week, we can confirm that one of the country's youngest and most talented Hollywood A-listers will be visiting An Grianán Theatre in the new year.
Since first hitting the silver screen starring alongside Michelle Pfeiffer in I Could Be Your Woman, Saoirse Ronan has become one of the most sought after young actor in Hollywood.
The Carlow native has featured in blockbusters such as Atonement, The Way Back and even played an assassin in Hanna with co-stars Eric Bana and Cate Blanchett.
The daughter of Irish actor Paul Ronan is coming to Letterkenny Youth Theatre to give our young Donegal talent an exclusive film-acting master class.
This major coup comes thanks to An Grianán Theatre's Youth Initiative Co-ordinator, Ronan Carr, who set the wheels in motion to make the visit happen with a date yet to be confirmed.
Ronan has written a script called Shadow-boxer, a father-daughter story with a lot of humour and heartbreak, and Saoirse and Paul Ronan have agreed to play the parts.
Since starting in his role earlier this year Dublin native Ronan has facilitated various workshops, including script-writing and acting, as well as working with the youth theatre.
Ronan is best known in the industry for his writing, having written several short films, including the award-winning Coolockland. He also recently co-wrote a feature film, Rewind, with director PJ Dillon, which received good reviews following its nation-wide release.
Ronan said the youth theatre, which starts again on January 9 at 6pm, is always happy to welcome new members into the group for the new year.
"We hope to stage a new production around Easter, as well as the weekly workshops and rehearsals, and we are excited to announce some special sessions planned.
"These include Saoirse's visit; Little John Nee on the art of doing everything; Lir and former Gaiety School of Acting voice coach Cathal Quinn helping us all with voice projection and Joanne Quigley teaching us about costume design.
"After a successful year, the group is happy to welcome new members for the new year. So come in, The Letterkenny Youth Theatre is great."
Letterkenny Youth Theatre's latest production, The Essay, written especially for the youth theatre by Ronan Carr, will be staged at an Grianán Theatre on Thursday, December 6.
The Essay is a comic/sad look at a school girl struggling to write a school essay. Through the stress she conjures up historical figures to help her to write her essay; figures such as John Lennon and William Shakespeare.
As the play progresses we discover there is more serious side to all this fantasy. In the lead roles are Jude Barriscale, Ellie Trotman and Odhran O'Donnell.
Thomas Barriscale and Patrick Quinn play Shakespeare and Lennon. For tickets call the An Grianán Theatre box office on Tel 07491 20777.
Posted: 9:50 am December 3, 2012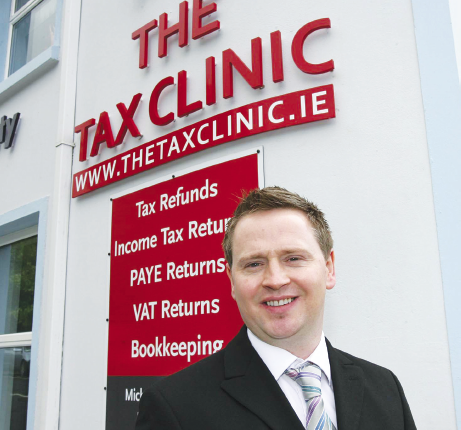 The Tax Clinic, High Road, Letterkenny, will assist you in all your tax return queries.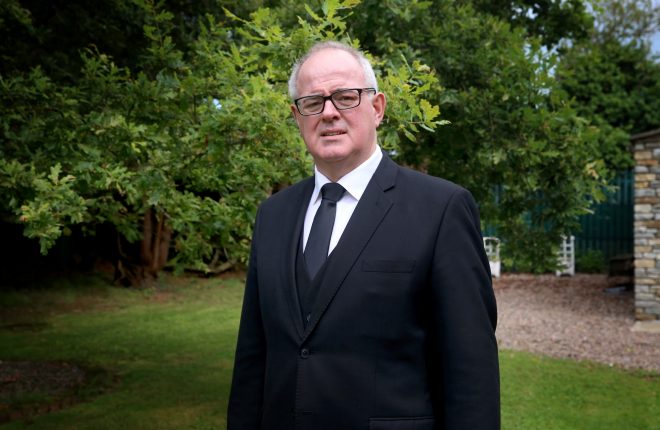 For three decades, Paschal Blake and his team have been providing end of life services to families throughout the...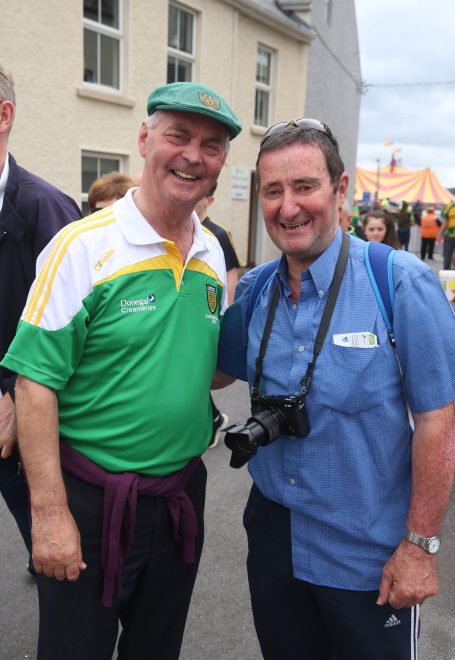 The Glenties native has captured images from thousands of games for local and national publications, including the Donegal News,...