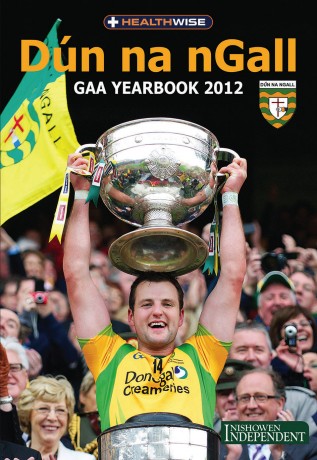 THE much anticipated 2012 Donegal GAA Yearbook was launched at the Donegal GAA Convention at the Abbey Hotel, Donegal Town, on Sunday. This year's annual is unashamedly jam-packed with articles and photographs tracing Donegal's epic march to Sam. Indeed, the bumper 204 page annual is the perfect Christmas gift for any Donegal fan, anywhere in the world, and serves as a fitting memento of Donegal's historic All-Ireland year.
Published in association with Healthwise Pharmacies, among the features in this year's annuals are: "Seven Steps To Sam" – a look at each of 2012's historic championship games, "The Spider and the Fly" by Joe Brolly, "The Docs" by Harry Walsh, "How Donegal Became A Team" by Chris McNulty, "Donegal Statistics" by Fr. Sean Gallagher, "Pundits – Don't You Just Love Them!" by Charlie Collins, "One Weekend in September" by Alan Foley, "Stewards Enquiry" by Damian Dowds, "How Sam Was Won" by Emmet Ryan, "Sam Visiting Many New Places" by Peter Campbell, "The Sound of the Summer" by Dónal Campbell. Sadly, the death of Donegal legend Seamus Bonar, is a feature this year – well covered here in an appreciation by Seamus McAnaw.
The progress made by Donegal clubs during 2012 is also admirably covered here and the amazing array of photographs will also attract many to this book. On sale now from clubs and many local shops, at just a tenner the 2012 Donegal GAA Yearbook makes for an ideal Christmas present.
Posted: 1:53 pm December 20, 2012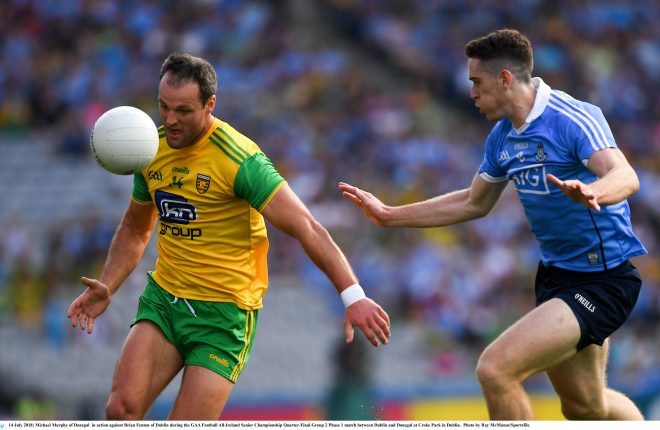 Dublin too strong in Croker.