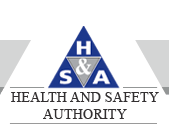 THE community of Drumkeen has been left devastated following a tragic accident which claimed the life of a well-known local man.
On Thursday afternoon Norman Frizzell was found dead by his daughter after a tree fell on him in a fatal accident.
His funeral service will take place tomorrow (Saturday) in Convoy Reformed Presbyterian Church at 2pm with burial after in the adjoining cemetery.
Mr Frizzell (66) had been using a chainsaw to cut trees on land near his home and it is believed that the fatal injury took place while using the machinery.
The father of four was a well known mechanic who was highly-regarded in his local community.
For years he ran a small garage at his home and was known throughout Donegal in motor circles as a hard-worker.
He is survived by his wife Sheila and three daughters. His only son, Mark, worked in the garage with his father.
It is not clear exactly what happened but Mr Frizzell sustained injuries to his neck as a result of the incident.
However, he had gone to cut trees at 12.30pm in lands near his home at Augheygault and was found dead at 2pm by a daughter.
An investigation has been launched to discover how exactly the man died.
Emergency services rushed to the scene but it is understood that Mr Frizzell died at the scene.
Locals in the close-knit village have been left stunned by the man's tragic death.
The accident comes less than two days after another tragedy claimed another man's life less than fifteen miles away.
Luke Peeks, 26, was killed on Christmas day when his car left the road and ended up in a field close to nearby Stranorlar.
Garda Superintendent Vincent O'Brien has described Mr Frizzell's death as a "tragic accident."
The late Mr Frizzell is survived by his wife Sheila, son Mark, daughters Norma, Caroline, Ruth and Daphne, son-in-law Blane, daughter-in-law Denise, grandson Dylan, brother Robin and his wife Heather and the wider family circle.
Posted: 4:03 pm December 28, 2012