BY CHRIS MCNULTY
ONE of  Donegal club football's oldest and most storied rivalries reaches a zenith of sorts tomorrow when Dungloe and Gaoth Dobhair meet in a clash that will condemn one of them to Division 2.
Rosses Park in Dungloe plays host to a game (throw-in 1.30pm) that will see one fall and leave one remain standing in the top flight.
Clashes between these teams in the past have been the talk of the town, their Championship rivalry having been at fever-pitch in the 40s, 50s and 60s when they were Donegal's heavyweights.
The tensions might well have simmered, but tomorrow in Rosses Park's confines the years will be rolled back for a game that takes on a life of its own. Division 1 status is on the line; don't expect either team to flinch without emptying the tank in the trenches.
"It is one of the biggest derby games in Donegal football and there are some stories about the huge history between these two teams," says Declan Bonner, the Dungloe manager, who led Gaoth Dobhair to a Donegal SFC title in 2006 and whose father, Dan, won two Championships with Dungloe in 1957 and '58.
"My father would have fond memories of his battles with Gaoth Dobhair back in those days.
"Down the years there would be really intense battles between the clubs and there used to be huge crowds at their games in the 50s and 60s.
"I remember my father telling me about one game where the rivalry got a wee bit overboard and there was some crowd trouble. There's a great tradition between the clubs in fairness."
Raymond Sweeney is a continued absentee for Dungloe. The veteran former Donegal player injured a collarbone in their Championship game against Glenswilly in October, but the injury wasn't as straight forward as first it seemed and he will watch from the sidelines. Jamie Sweeney, the full-back is also a definite miss for the Rosses side, due to a chronic back injury, while college exams mean that Eoin Redmond's name will be absent from the team sheet.
The participation of Adrian Sweeney – who is suffering from an abductor muscle injury – is in serious doubt, too, and while he seems unlikely to start it is expected that Bonner will name the experienced forward among his substitutes.
Dungloe have had a peculiar sort of campaign, with a topsy-turvy League campaign seeing them entrenched in a battle for survival for the most part, despite a purple patch around the midway juncture that just couldn't haul them to safety. It was they who dethroned the reigning Donegal kings, Glenswilly, in the Championship, but then crashed out against St Eunan's in a semi-final.
"Division 1 is where clubs need to be," Bonner insisted. "The League is the source of constant debate about format and structure or whatever, but at the end of the day whatever format the thing is being run on, you want to be competing at its highest level.
"It has been a difficult year and it's a tough way for one of these clubs to end a long year. We have been training since early February and here we are now having to play the game of our lives to stay up.
"It's a local derby that means so much to people in the areas and with neither team wanting to drop to Division 2 it'll make it a real championship affair."
Just a few short miles in the road, Gaoth Dobhair appear to have the momentum heading into this one.
If a week is a long time in politics, then it must be an age as far as the residents of Magheragallon are concerned. It isn't too long ago that Gaoth Dobhair seemed destined for the drop. Two weeks ago, they emerged from a foggy tie with St Eunan's to book a place in a three-way play-off.
Last Sunday, they finally clicked after weeks and months of failing to fire. They whacked Glenswilly 4-9 to 1-8.
"That was the best we'd played since the All-Ireland Gaeltacht weekend," said Alan Boyd, a member of their four-way management team with Tom 'Beag' Gillespie, Declan Kelly and Martin Boyle.
"In fact a lot of people would say it's the best we've played in two years. It was just one of those days when the thing just clicked.
"I don't know what to put it down to. We knew we were in the last chance saloon.
"We have only trained a couple of Saturday mornings since the Championship, so it was great that they had the level of reserves to get over the line.
"Three weeks ago a lot of people were resigned to us going down. I can't put the finger for sure on how it has turned around. It's amazing what you can do sometimes when the chips are down."
One huge boost has been the return of Tomas Diver, who hit 1-7 last weekend. Injured for the Championship, Diver's return has added a new dimension to what had been a misfiring attack previously.
"Tomas has been a great addition," Boyd acknowledged.
"We looked beaten against Eunan's a couple of weeks back. We got up the field and Tomas got the goal, which seemed to get boys thinking: 'Maybe we're not out of this yet'.
"For some reason it clicked last weekend. We got a six-point lead and we picked off scores. That raised confidence and we took momentum from it."
Eamon McGee and James Gallagher picked up knocks last weekend, but neither is rated as a doubt, while Prionsais Gallagher returns to the squad having been out injured last weekend.
Whatever the personnel, there'll hardly be a need for much talk in the respective dressing rooms pre-match.
"Dungloe won't lack hunger, nor will we," said Boyd. "Staying up is the priority for both teams, but the fact that it's a game against our neighbours to do it – that will make both hungrier."
With Dungloe's absent list and with Gaoth Dobhair having all their big guns at the ready it's they who look set to survive.
Verdict: Gaoth Dobhair
Posted: 11:30 am December 7, 2012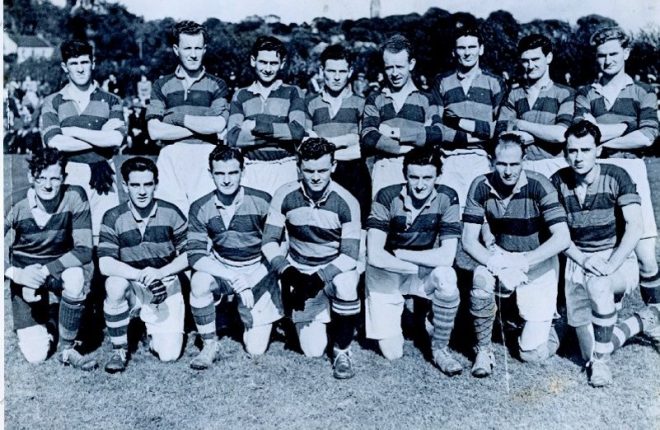 There is a great rivalry between the two clubs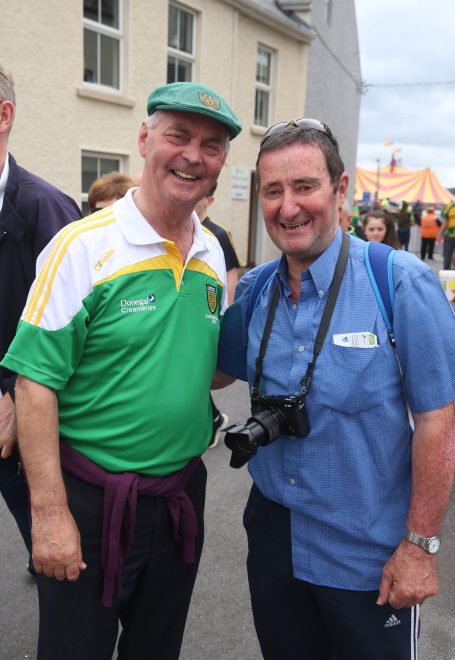 The Glenties native has captured images from thousands of games for local and national publications, including the Donegal News,...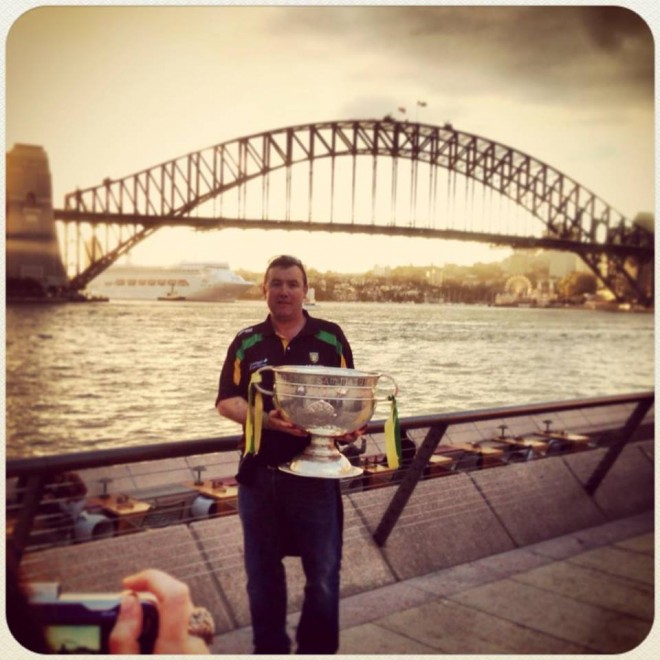 Donegal have been without a Cisteoir since July when St Naul's clubman Cieran Kelly stepped down, and the Executive...