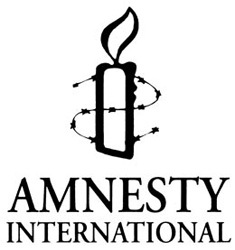 AMNESTY International is inviting members of the public to come to Port na Failte in Letterkenny on Monday to write a letter which could lead to a prisoner of conscience being released somewhere in the world.
Amnesty International's global letter writing marathon has produced results for various human rights prisoner across the world and now  it is Donegal peoples' turn to try and make a difference.
The event is this Monday from 6pm to 8pm.
According to local organiser Mary Ryan Amnesty International's global Letter Writing Marathon is the world's single biggest human rights event.
"Every December members of Amnesty International around the world co-ordinate their efforts for 12 individual cases – prisoners of conscience or human rights activists under threat.
"Last year, more than 1.3 million letters, emails and faxes were sent from 75 countries around the world, and they made a difference," Ms Brennan said.
She gave the example of Jabbar Savalan who was imprisoned in Azerbaijan for making anti-government comments on Facebook. He was released as a result of the event.
The Mexican government accepted responsibility for the rape and abuse of two indigenous women by Mexican soldiers as a result  of the campaign.
"Without your letters," said Valentina Cantú, one of the women assaulted, "we would not have achieved this."
Everyone is welcome to come and join in.
Mary Ryan, of Amnesty International Letterkenny, said: "A letter written in Letterkenny can give hope to a prisoner half way round the world, or help put pressure on a government to stop abusing its citizens.
"Two minutes of your time can make a real difference when your efforts join those of hundreds of thousands of people across the world. We're hoping that everyone who can make it will drop in on Monday 10 December, which is International Human Rights Day, and take a stand for human rights".
Mary went on to say that there will be a church gate collection for Amnesty International at evening mass today (Friday) and tomorrow morning's mass.  Anyone willing to help out should call Mary on 087 927 1045.
Posted: 12:12 pm December 5, 2012