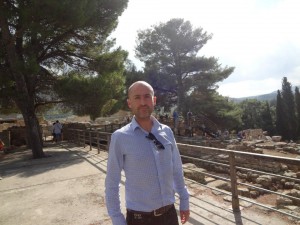 BY CRONAN SCANLON
A LETTERKENNY mother yesterday spoke of her horror at finding out that her son had been knocked down near his home in Holland – by a train.
However, a relieved Ms Glenda Rooney said that her son Kevin (40) is on the road to recovery after being struck by a high-speed train in The Hague nearly two weeks ago.
Mr Rooney, who works with the European Patents Office, was released from the intensive care unit last Wednesday but is still in hospital recovering from internal injuries as well as a broken arm and leg.
Ms Rooney said her son is lucky to be alive, adding that his late father Peter must have been looking out for him.
"He is so lucky to be alive and I honestly think his father was looking down on him from above".
Posted: 10:00 pm November 18, 2012