BY LIAM PORTER
THE head of Valencia's football academy, Carlos de Lera Bartrina was in Gweedore for the weekend as the first stages of the partnership between the Gweedore Celtic and Valencia acadamies clicked into place – and according to Shane Barr head of the Gweedore academy, both local players and coaches learned a lot from the experience.
The well-regarded Gweedore coach is currently completing his UEFA B licence in Dublin and explained that a chance meeting with a coach from the Dutch Federation on the same course led to the link with Valencia.
"I was telling him about the academy we have set up in Gweedore and what we are hoping to achieve and from that he put me in contact with Carlos who heads the Valencia academy. I had several contacts with him after that and arranged to meet him at Dublin airport while he was on a stop-over en route to Manchester."
That meeting allowed Shane to outline the plan for the academy in Gweedore that was only formed in June of this year to the experienced Spanish coach who holds a UEFA Pro Licence, and as result he was impressed enough to agree to coming to Donegal.
"The academy is only getting off the ground and we are only at the beginning of a long road, with a 5 Year Development Plan currently being drafted in terms of how the academy will operate and the structures that will be in place in order to evolve and develop. Yes, it is a massive investment for the academy to make without any funding, although we also see it as a massive opportunity for our players to receive the delivery of a structured program and will allow players to progress through our player development pathway during the different stages of their development," Shane said.
He described the past weekend as "top class," and said very detailed information had been added to the club's 5-year plan following advice from their Valencia friends.
"It is fantastic to be able to work with and learn from a coach of the calibre of Carlos who has 12 years experience with Valencia and has seen players such as David Silva, progress through their highly regarded academy," Shane added.
De Lera and his assistant Juan Vincente Da Silva arrived in Gweedore direct from Valencia for the weekend of seminars and practical sessions with both the academy coaches and players that included an in-depth explanation of how Valencia's academy operates.
"On Friday night there was a seminar with our coaches outlining what they call 'the Valencia way' and how their coaches work on the set objectives outlined, so that all the teams in the academy work on their model of play. That was followed by a practical session with one of the academy groups. On Saturday the second seminar went into greater detail on the various objectives and how these objectives would be achieved through the delivery, followed by three additional practical sessions with academy groups," Shane said.
Seventeen of the Gweedore Celtic Academy coaching staff were present for the seminars and according to Shane all of them thoroughly enjoyed the weekend and are already looking forward to the next stage of the partnership.
"It was great to get the majority of our coaches present for the weekend with only 3 or 4 not being able to make it due to work and family commitments. The knowledge we can gain from working with Carlos and Valencia is limitless, while they will add various aspects of their structures into our 5 Year Academy Plan which will commence from September 2013. If we can put that into practice here then hopefully we'll see the fruits of that coming through in the future and the investment will then be justified."
Indeed to ensure the coaches get the maximum benefit from the link with Valencia, Shane is also planning to visit the Spanish club to see their academy in action.
"I've been invited to spend five days at Valencia FC's impressive facilities with Carlos and his team, to experience the academy in operation and get a further insight into how the whole 'model of play' comes together in practice. I will be monitoring closely how the objectives set are then achieved through the practical, and how they then link back to their 'model of play'.  It's crucial when creating this plan that we outlined clearly what our overall objective are, as well as our yearly, monthly, weekly and session objective are, so it involves a lot of hard work and this must be maintained throughout the long term plan.
Already though the Gweedore Celtic Academy has scored success locally with a big increase in numbers attending, something Shane and his fellow coaches feel justifiably proud of.
"This is a real community thing, we want the local players to get a positive introduction to the game, and have the structures in place to give these boys and girls the best opportunity to develop as both players and individuals. We're delighted that there has been such a massive interest and effort by all involved. We started off with 65 kids and now there are 124 with number rising every week, that in itself is a success. We're keen to build on that even further and hopefully the link with Valencia will help us do that. In order to create top quality players, we must provide a service that is of high standard taking into consideration aspects such as the quality of coaching, infrastructures, and opportunities. We must provide high quality coaching to see this project evolve and the partnership with Valencia will ensure this is achieved," the local coach concluded.
Posted: 2:40 pm November 27, 2012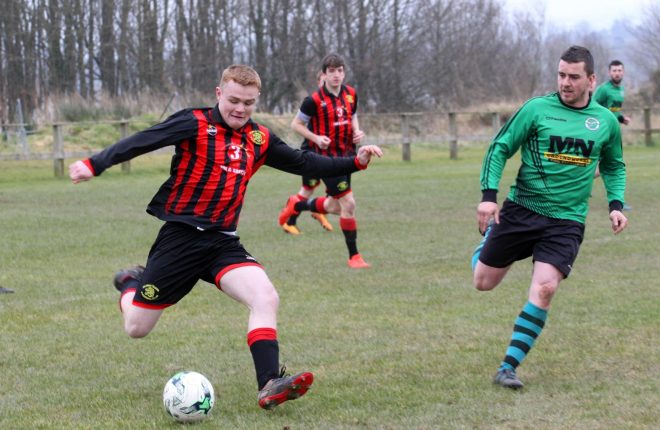 The Donegal Junior League season begins in earnest today, with the Brian McCormick Cup Area Shield fixtures taking place.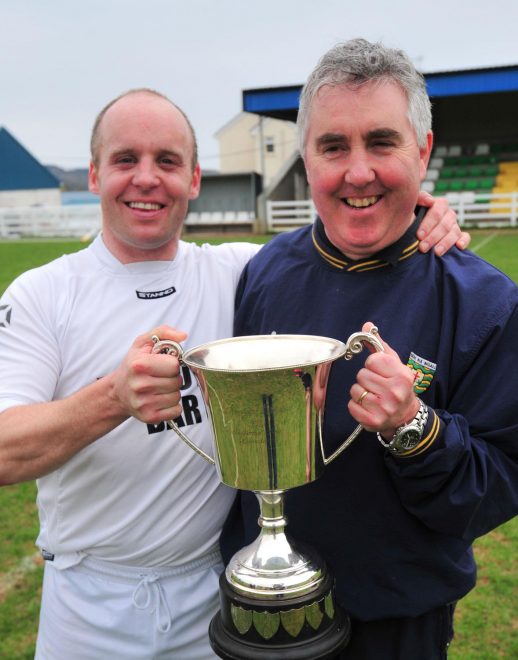 The Inver based club were unable to travel to play Gweedore United last weekend, resulting in a 3-0 win...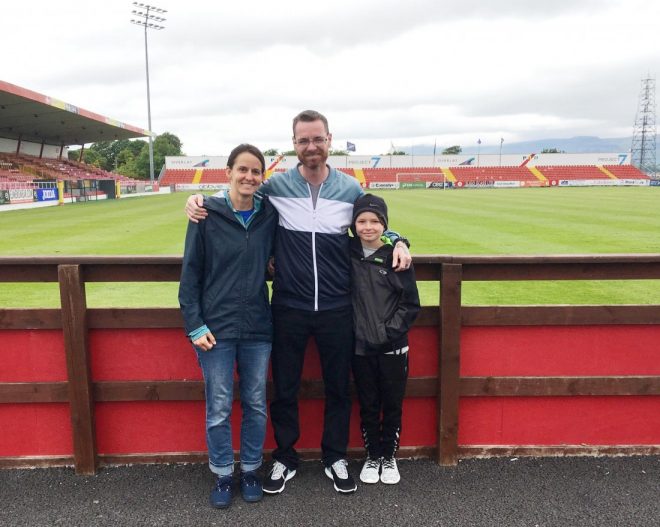 Mullaghduff man was part of the New Zealand coaching staff in the weeks leading up to the recent Confederation...