BY CHRIS MCNULTY
FOR the victors, reprieve; for the vanquished, only doom.
Division 1 survival is on the line in O'Donnell Park on Sunday when Glenswilly and Gaoth Dobhair meet in the first of two play-offs that will solve the top flight's relegation muddle.
Locked on points at the basement, the teams must clash in a play-off on Sunday that will see the beaten team make the drop to Division 2 for 2013. The winner will be safe – for another week, at least.
The winner will cross into the Last Chance Saloon, where Dungloe await at the bar for a do-or-die shoot-out to determine who remains in Division 1.
Glenswilly have proven to be masters in the art of survival. This is their fourth year in five (2010 the exception) that their top-flight status has come under the scrutiny of an end-of-season play-off.  On each occasion they've staved off the cold hand of relegation, including 2008 when Neil Gallagher's goal beat this weekend's opponents – who were knocked out in the first round of the Championship by Glenswilly this year.
"They'll surely come to Letterkenny with a chip on their shoulder after those games," says Manus McFadden, the Glenswilly manager.
"Gaoth Dobhair are a team with quality players and they'll pose us problems. We'll just need to be on our guard and hopefully our talent comes through."
McFadden will deal the ace from his pack on Sunday, as he prepares to line Michael Murphy on the edge of the square to spearhead his attack. After an injury forced him off in the All-Stars game a couple of weeks ago in New York, there had been fears that the Donegal captain was set for a spell sidelined – but the sprained ankle doesn't look as if it'll curtail involvement this weekend.
"Michael has said that he'll give it a shot," McFadden says. "We're not 100 per cent, but he'll play some part. The ankle, the way it was swollen up, looked worse at first than it actually was.
"Michael's a man you always want on your side – even on one leg! We were lucky that we got away without him on Sunday because Dungloe didn't come with any great strength."
Oisin Crawford, who scored 1-2 in the win over Dungloe on Sunday, broke a finger at training on Tuesday night in Foxhall and will be an absentee, but with Ciaran Bonner and Kealan McFadden back in action from their Championship games, the Pairc Naomh Columba side have a potent look about them these days.
"We just hope to stay in Division 1 – we've a battle on our hands alright, but that's the aim," says McFadden.
"We've been badly hurt by emigration and this isn't where we want to be, but we have a lot of talent on our side."
A year ago, Glenswilly condemned Malin to Division 2 having beaten Kilcar in 2009 and Gaoth Dobhair in 2008.
Tom 'Beag' Gillespie, joint manager of Gaoth Dobhair with Declan Kelly and Martin Boyle, is hoping the ghosts of 2008 don't reappear this weekend.
"Division One is the place to be," he says. "This is a massive game of us; it's do-or-die really. The target in the League always is to stay in Division 1 and playing against the top sides.
"We've suffered a lot with emigration this year and we had a lot of injuries too. It'd be nice now to finish positively and stay up."
The absence of Peter McGee leaves Gaoth Dobhair devoid of an aerial equal to Neil Gallagher at centrefield, though the westerners' biggest ailment in 2012 has been the lack of scoring power.
From midfield back they're a match for anyone, but unless they can unearth the scores this weekend they could face League football's ultimate sanction: relegation.
In the McGees, Eamon and Neil, Gaoth Dobhair have something that not too many teams have in the form of players who wouldn't be fearful of shackling Murphy.
These two teams peered through foggy conditions last Sunday to set up this game, Glenswilly the comfortable winners over Dungloe with Tomas Diver's goal steering Gaoth Dobhair to a nervous win at St Eunan's.
Although Gaoth Dobhair will be armed with a point to prove, Glenswilly have had a habit of perfecting the Houdini-act late in the year and the signs are that they'll survive for at least another week in this race for survival.
Verdict: Glenswilly
Posted: 9:30 am November 30, 2012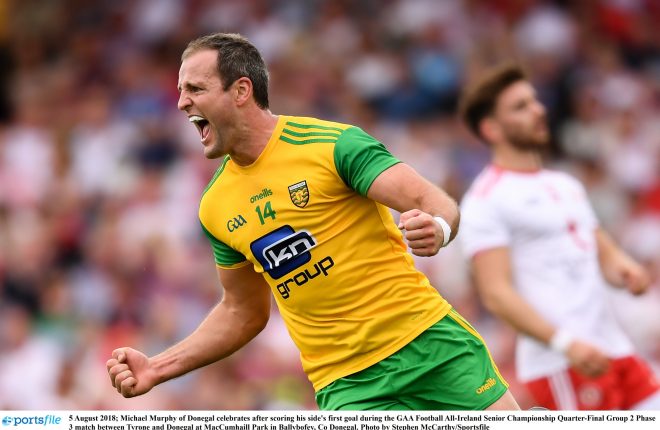 Three Donegal men have been included in the list of nominations.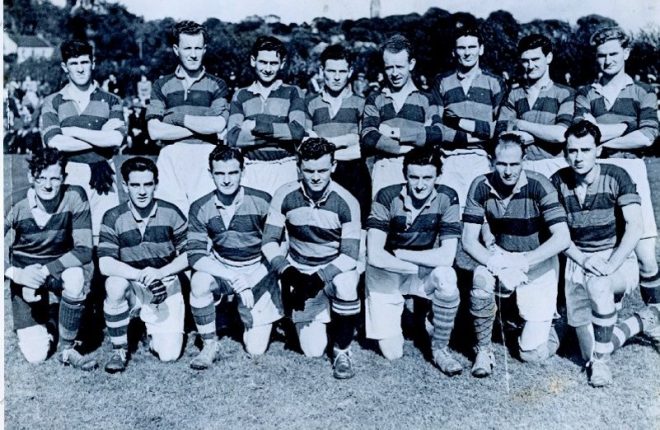 There is a great rivalry between the two clubs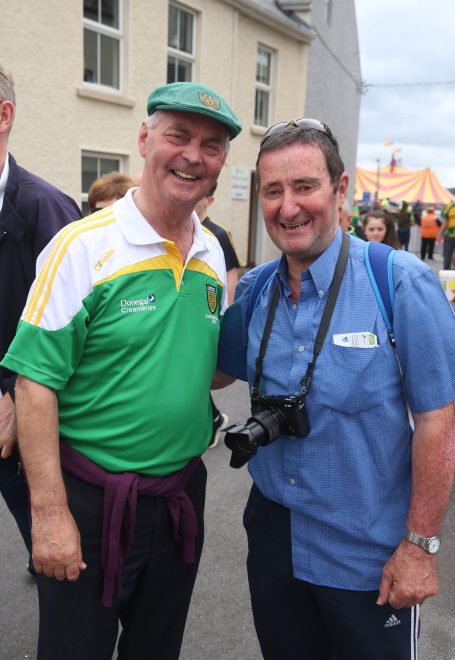 The Glenties native has captured images from thousands of games for local and national publications, including the Donegal News,...